Tibet Update – April 26, 2019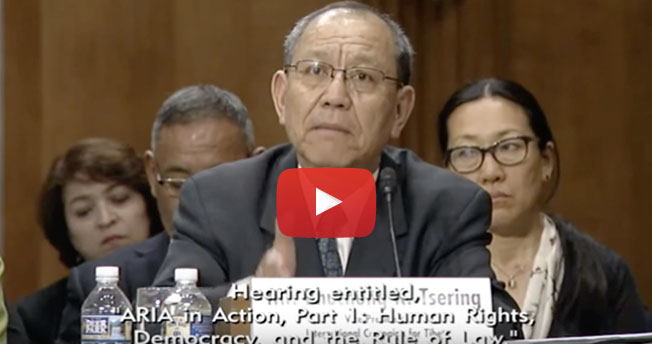 Watch ICT's VP Bhuchung Tsering testify before Congress
—
ICT's new Communications Officer, Ashwin Verghese, introduces highlights from Bhuchung Tsering's testimony during a hearing on "Human Rights, Democracy, and the Rule of Law," hosted by the Senate Foreign Relations Committee.
---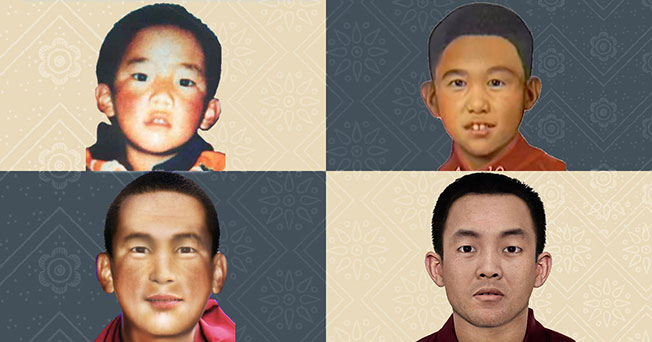 As Panchen Lama turns 30, China must release him and stop interfering in Tibetan religious freedom
—
In 1995, His Holiness the Dalai Lama recognized Gedhun Choekyi Nyima, a six-year-old boy, as the 11th Panchen Lama, the second most well-known religious figure in Tibet. Three days later, Chinese authorities abducted the Panchen Lama and his family, making him the world's youngest political prisoner.
He has not been seen in public since then, although it is believed he is still alive. As the Panchen Lama turns 30, the International Campaign for Tibet calls on China to immediately free him and allow him to return to his monastery, Tashi Lhunpo, and assume his vital role as a religious leader.
---
Dalai Lama in good health as he checks out of Delhi hospital
—
"I have recovered very well. So, everyone, please feel at ease! I wish to thank everyone for your sincere concern and prayers for me," the Dalai Lama said, as he received a clean bill of health after spending a few days in the hospital. He plans to return to his home in Dharamsala soon.
---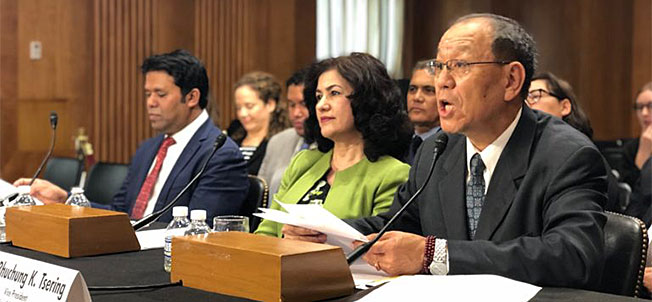 Make Tibet part of Indo-Pacific strategy, ICT vice president tells Senate hearing
—
Tibet should be a key element in US strategy for the Indo-Pacific region, Bhuchung K. Tsering of the International Campaign for Tibet (ICT) said at a Senate hearing on April 9, 2019.
Throughout his remarks, Tsering emphasized the enduring struggle of the Tibetan people, who have lived under China's brutal occupation of their homeland for the past 60 years. Tsering discussed the issues of access to Tibet, China's attempts to control Tibetan Buddhism, the Tibetan people's loyalty to the Dalai Lama and Tibet's geostrategic importance as the source of about 10 rivers that serve more than 1 billion people in the region.
---
Congress will "never" recognize Chinese-appointed Dalai Lama, Senator says
—
Earlier this month US Senator Cory Gardner strongly rejected the Chinese government's claim that it will decide the reincarnation of His Holiness the Dalai Lama, the exiled spiritual leader of Tibet.
"Let me be very clear: The United States Congress will never recognize a Dalai Lama that is selected by the Chinese," Sen. Gardner said at hearing of the Senate Foreign Relations Asia Subcommittee, a key Congressional body that oversees US policy in Asia. Gardner is the subcommittee chairman.
---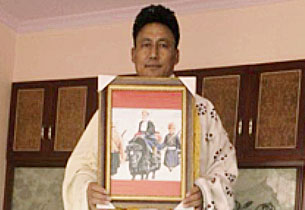 After 20+ years in jail, Tibetan sentenced to 18 more years after demonstrating for world peace
—
A Tibetan man named Lodoe Gyatso who carried out a solo protest for world peace shortly after being released from more than 20 years in prison has been sentenced to another 18 years in a case described as a "state secret."
Months after his release from a second two-year prison sentence, he published a video announcing his intention to hold a peaceful demonstration that would start his "campaign for world peace." Later that day, dressed in a white traditional Tibetan garment known as a chuba, he was detained by police while marching around the Potala Palace carrying out his demonstration.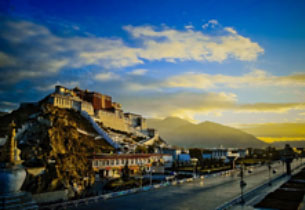 Journalists assoc. calls for media access to Tibet, adding to mounting international pressure on China
—
The Foreign Correspondents' Club of China is the latest stakeholder to insist the Chinese government end restrictions on travel to Tibet and open up the oppressed region to outside observers.
In a new position paper, the club says "obstacles to reporting pose a serious impediment to obtaining accurate information about the lives of ethnic Tibetans in China." The paper calls for "unfettered access to the Tibet Autonomous Region and all Tibetan-inhabited regions" of China.
---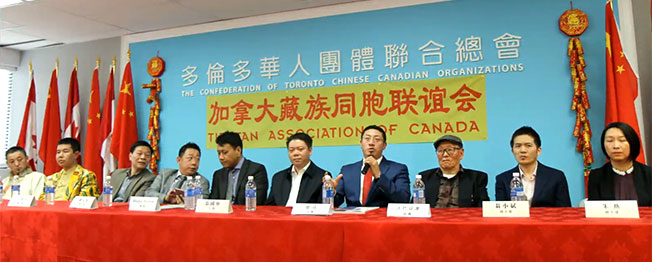 Setting up astroturf "Tibetan Associations" in the West is China's latest ploy to mislead the world on Tibet
—
In April 2018, a Tibetan from Amdo living in Europe told ICT: "No Tibetan living in Europe or America will be surprised to hear about this sad situation. Everywhere that Tibetans are settled – Brussels, Britain, Zurich or New York—it is known that the Chinese authorities are working behind the scenes, making threats, spreading suspicion, and damaging the lives of families back in Tibet related to those in exile."
One year later, the so-called "Tibetan Association of Canada" was established in Toronto. The nature of its inaugural event, featuring the obvious involvement of pro-Chinese Communist Party organizations and a small number of Tibetans, made it clear this association is a Chinese government front group.
---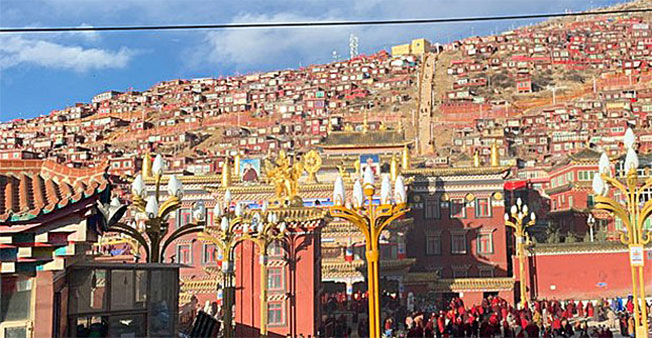 New Chinese restrictions further limit numbers of monks at Tibet's Larung Gar Buddhist Institute
—
A new report by Radio Free Asia describes increased restrictions on Larung Gar, which has been the target of repeated demolition campaigns by Chinese authorities in recent years:
"The restriction requires that not even one new admission from outside [Larung Gar] will be permitted. If the institute learns that any new residents have been admitted, those enrollees are to be turned away immediately," the source said, adding that authorities have warned that failure to comply with government orders will lead to even harsher policies being imposed.
"The arrivals and departures of monks and nuns are closely monitored, and they are kept under strict surveillance around the clock."
---
TAKE ACTION NOW!
—
If the Chinese government has ever prevented you from entering Tibet, we need to hear from you! Please fill out our confidential survey on access to Tibet today. Your information will help us make sure that the Reciprocal Access to Tibet Act has the greatest impact possible on China's attempts to cut Tibet off from the rest of the world.
BLOG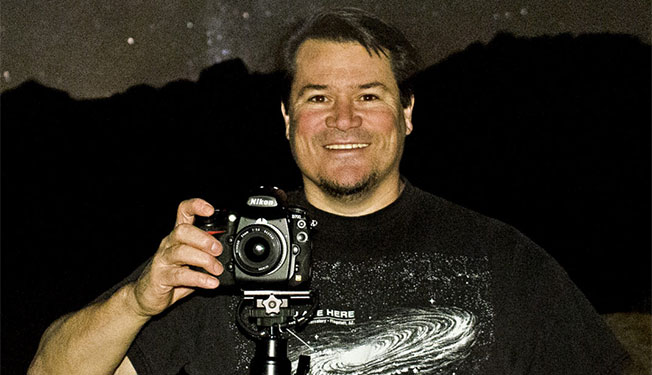 Remembering Tony Rowell
By: John Jancik & Terri Baker, The Rowell Fund For Tibet
—
It is with deepest sorrow that International Campaign For Tibet (ICT) & The Rowell Fund for Tibet announce the passing of Tony (Edward Anthony) Rowell on February 16th, 2019, at the age of 50.
Tony was part of the ICT family since 2003 when he, along with former ICT President John Ackerly, helped develop the Rowell Fund in honor of his late father Galen Rowell, a famed photographer and mountaineer, who was an avid supporter of the Tibetan cause. Tony became very instrumental in the success of the Rowell Fund over the years. Following in his father's footsteps, Tony traveled to Tibet in August 2004 with National Geographic Expeditions, and has donated his photos from the trip to the International Campaign for Tibet.
EVENTS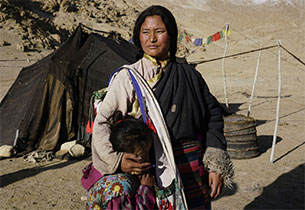 Tibetan Film The Sweet Requiem at the Washington, DC International Film Festival
—
When & Where:
Washington, DC International Film Festival
May 2 at 6pm & May 4 at 6pm
Landmark's E Street Cinema
555 11th Street NW, Washington, DC 20004
—
ICT is pleased to share that the Washington, DC International Film Festival is featuring The Sweet Requiem, the new film from the veteran Tibetan-Indian Film maker team of Tenzing Sonam and Ritu Sarin. The film is part of the Filmfest DC's Justice Matters section, an international juried competition for films that expand awareness and understanding of social justice issues around the globe.
Tenzing and Ritu will be present at both screenings to introduce and discuss the film with the audience.
The Sweet Requiem, a film set in a Tibetan refugee enclave in Delhi, young people's concerns are those of any Indians their age—find a good job, look cool, go dancing at night—plus, shelter and hide new refugees from the Chinese authorities, and deal with living apart from family in Lhasa, who gave you up to your future. Dolkar (Tenzin Dolker) arrived 18 years ago; she barely remembers the journey that got her here.
Visit ICT at the Himalayan Fair in Berkeley!
—
When & Where:
Himalayan Fair in Berkeley, California
May 18 & May 19
Live Oak Park
1301 Shattuck Ave, Berkeley, CA 94709
—
Please join ICT for Free Documentary Screenings on May 18 and May 19 at 2:00pm and 3:15pm at the Live Oak Center – Fireside Room. We will be screening two short films – Leaving Fear Behind and Lhamo Tso: Behind the Sea.
Leaving Fear Behind, a heroic film shot at great risk by filmmaker Dhondup Wangchen, to bring Tibetan voices to the Beijing Olympic games. Dhondup was sentenced to six years imprisonment for his role in making this film that provides a heart wrenching true glimpse into the hearts and minds of the Tibetan people.
Lhamo Tso: Behind the Sea, is the story of Dhondup's wife Lhamo Tso, their four children, his elderly parents and his niece who were left behind. As Lhamo Tso explains, this is not just Dhondup and their story, but it is the story of Tibetans across the Tibetan plateau.
Filmmaker Dhondup Wangchen and Lhamo Tso will be present with ICT's Tencho Gyatso, for Q&A after the 3:15pm screening.
SUPPORT TIBET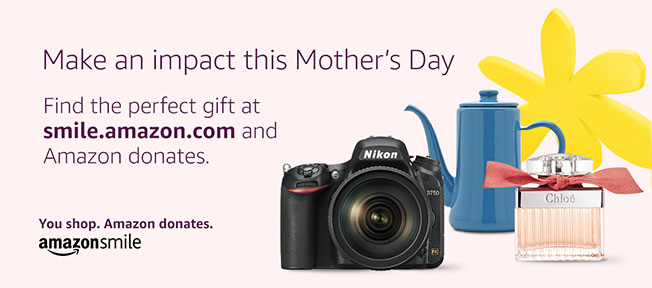 Support ICT While You Shop with AmazonSmile
—
Through the AmazonSmile Program, Amazon will make a donation for the value of .5% of your qualifying Amazon purchases to ICT! All you have to do is designate ICT as your charity of choice and be sure to use smile.amazon.com every time you shop with Amazon.
These small donations add up to significant funds for ICT and there is no cost to participate!