Tibet Update – August 17, 2018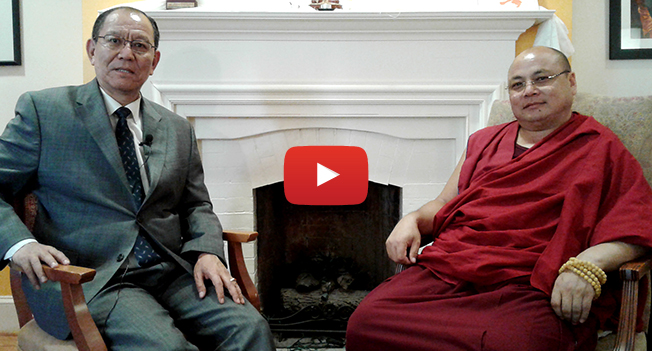 A conversation with ICT's Vice President and Golok Jigme
—
In this update specifically for ICT Members, ICT Vice President Bhuchung K. Tsering speaks to Tibetan Buddhist monk and activist Golok Jigme about the situation in Tibet and what ICT members can do to help.
---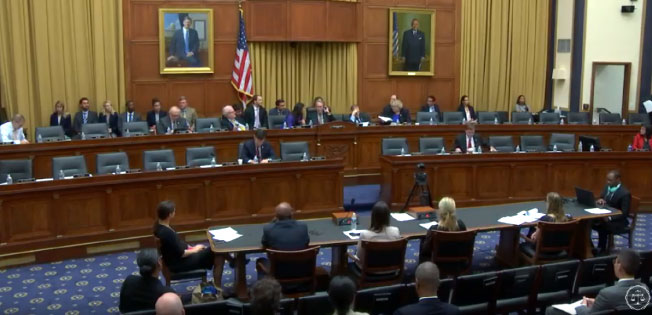 House Judiciary Committee unanimously approves Reciprocal Access to Tibet Act
—
The Reciprocal Access to Tibet Act, one of our biggest goals, took a big step forward when the House Judiciary Committee approved the bill unanimously. And it wouldn't have happened without your support. Thank you!
Committee members from both parties spoke up at the hearing in support of the bipartisan legislation, which seeks to ensure that Americans get the same access to Tibet that Chinese citizens have to the United States.
"Moving this bill is the right thing to do," said Rep. Bob Goodlatte (R-Va.), chairman of the committee. "It is time that Congress take a stand with regard to access by foreign nationals to the Tibetan regions." Goodlatte also quoted International Campaign for Tibet (ICT) President Matteo Mecacci, who noted in a recent report that the Chinese government is trying to restrict access to Tibet to a degree that exceeds even restrictions in North Korea.
This vote was a breakthrough. But it's just the first step along the way. Over the coming weeks, we'll once again be counting on you to raise your voice on behalf of the Tibetan people as this bill goes before the US House and Senate. We need to keep fighting until this bill is made law.
---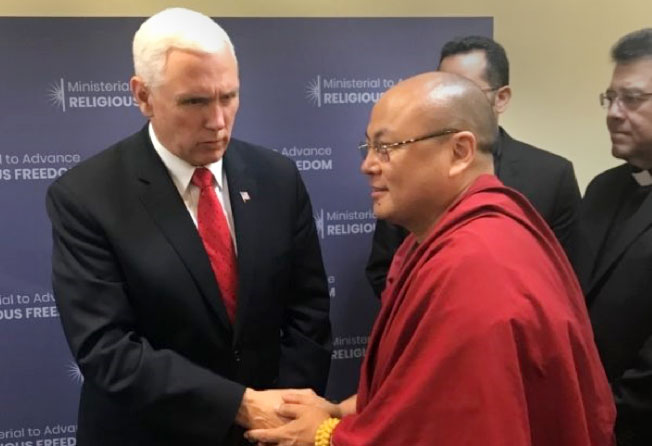 Senior American officials call for international coalition to press China on religious freedom in Tibet
—
Describing the recent Ministerial to Advance Religious Freedom as "just the beginning," Vice President Pence and other U.S. government officials repeatedly raised China's human rights violations in Tibet as they promised ongoing new efforts to combat religious freedom violations around the world.
Pence also met with Tibetan Buddhist monk and activist Golok Jigme later in the day. Golok Jigme took the opportunity to urge Pence to help the Dalai Lama resolve the Tibet issue with the Chinese government. In a statement released at the end of the Ministerial, the State Department expressed deep concern about violations of religious freedom in the People's Republic of China.
---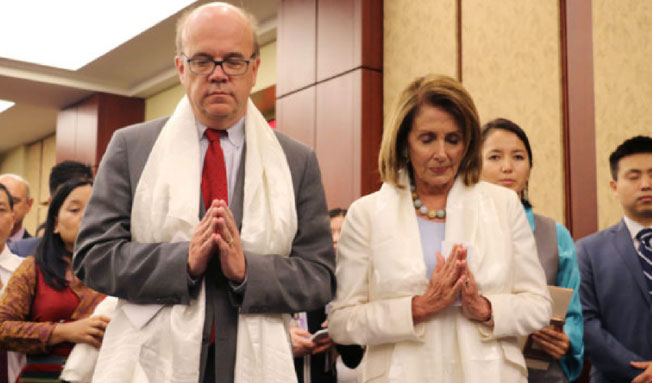 In powerful op-ed, members of Congress tell China: "Let the Dalai Lama go home"
—
"We urge our fellow Americans to join in calling on Chinese leaders to let the Dalai Lama go home."
With those powerful words, Reps. Nancy Pelosi (D-Calif.) and Jim McGovern (D-Mass.) put the finishing touch on their recent op-ed in The Boston Globe, which uses the occasion of His Holiness the Dalai Lama's 83rd birthday to argue for his right to return to Tibet.
"For nearly 60 years, he has not been able to return to his homeland and the people he leads," Pelosi and McGovern write. "This is wrong.
---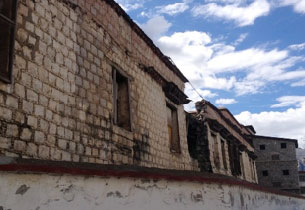 Former home of Dalai Lama's parents demolished in Lhasa
—
The Yabshi Taktser residence, former home of the parents of the Dalai Lama, has been demolished and a new concrete structure is being built in its place. Yabshi Taktser was close to the Potala Palace, where the Dalai Lama lived until his escape from Tibet in 1959.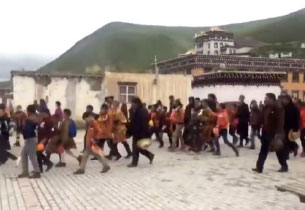 China must immediately stop illegal ban on religious activities for Tibetan schoolchildren, ICT says
—
China's ban on religious activities for schoolchildren in Tibet grossly violates international human rights law—as well as China's own legal requirements—and must immediately be put to an end.
"A state simply cannot ban children from religious activities," ICT said in a statement.
---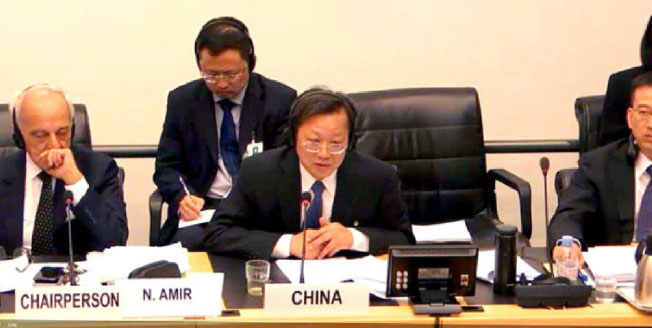 Denials, smokescreens and misleading information: Chinese government attempts to distort its record on Tibet at UN committee hearing
—
Earlier this week at the United Nations Committee to Eliminate Racial Discrimination, the Chinese government flatly denied its human rights violations in Tibet and other areas of the People's Republic of China, instead painting a rosy picture of personal freedoms that left the body of independent human rights experts in disbelief.
"To state, as the Chinese delegation did today, that it 'has taken good care of Tibetan culture and religion' when more than 150 Tibetans have self-immolated since 2009 is beyond ignorant," Kai Mueller, Head of UN Advocacy for the International Campaign for Tibet, said at the conclusion of the hearing. "The Chinese delegation gave many false and misleading answers to pressing questions about the situation of Tibetans and Uyghurs," another persecuted group in China, he added. ICT submitted a report to the Committee on China's policies towards Tibetans.
---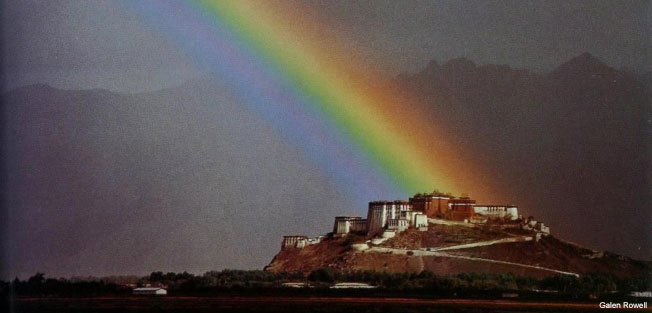 Rowell Fund for Tibet to receive applications for 2019 Grant Cycle
—
The Rowell Fund for Tibet seeks to support Tibetans who can make a significant contribution to their community and/or an international audience in the fields of visual arts and media, and environmental and women's rights.
Grants applications are invited from Tibetans for the Rowell Fund for Tibet's 2018-19 grant cycle for projects that focus on the following themes:
Environment/Conservation; Photography; Humanitarian Projects; Journalism/Literature; or Women's projects.
The application form is now available for download. Application materials will be accepted between September 1, 2018 and October 15, 2018. For more information, please click here.
BLOG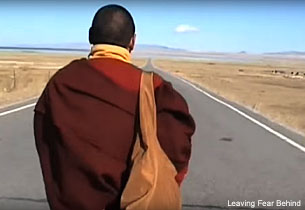 10 years after "Leaving Fear Behind" exposed Chinese repression, situation in Tibet has only gotten worse
By: Ashwin Verghese
—
Ten years ago this month, a bold documentary exposed the repression ordinary Tibetans faced under the Chinese occupation of their country. The documentary, "Leaving Fear Behind," features interviews with average Tibetans describing, in heart-wrenching detail, the inhumanity of Chinese rule, as well as their feelings about the then-upcoming 2008 Summer Olympics in Beijing.
A decade later, the situation in Tibet has only gotten worse.
EVENT
Tibet Fest 2018 in Seattle, Washington
August 25-26, 2018
—
Experience the culture of Tibet through live performances, visual arts, hands-on activities, foods, games, and a lively marketplace. Tibet Fest seeks to preserve centuries-old cultural traditions with artwork, dance and discussions of the Tibetan people. ICT's Tencho Gyatso will be there, so check out the ICT table at the festival!
SUPPORT TIBET
Check Out ICT's New Tote Bag!
—
Visit ICT's online store and our redesigned tote bag. It features ICT's new logo in honor of our 30th anniversary and a quote from His Holiness the Dalai Lama. Get yours today!