Tibet Update – February 2, 2018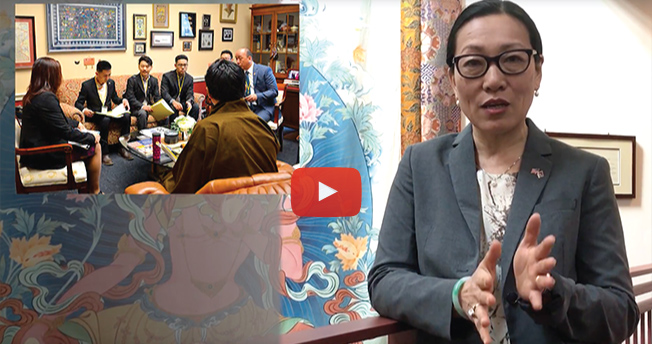 A video message to ICT members from ICT's Tencho Gyatso
–
Watch this video to learn more about Tibet Lobby Day 2018 from ICT's Tencho Gyatso! We hope you will consider joining us to raise your voice for Tibet on Capitol Hill on March 5-6!
---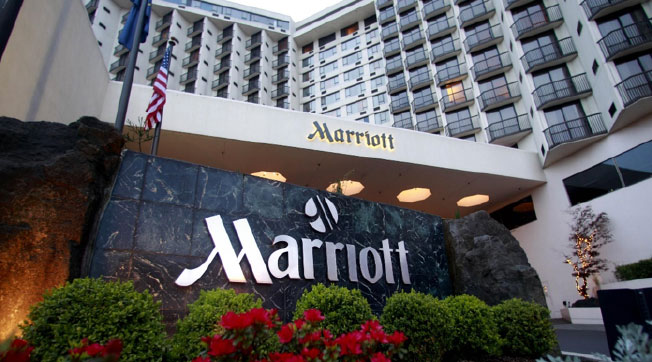 ICT writes to Marriott Hotels following public statement on Tibet's political status
–
Following an incident in which the Chinese government objected to Marriott labeling Tibet as a country on a website drop-down menu, Marriott President Arne Sorenson issued a statement on January 11, 2018, stating that Marriott "[doesn't] support anyone who subverts the sovereignty and territorial integrity of China." In a related incident, a Marriott staffer who had liked a Tibet-related Facebook page from the official Marriott account was later fired.
The International Campaign for Tibet finds it inappropriate for a multinational corporation based in the United States to take this political position on the future of a people who are harshly oppressed and denied their human rights. In a letter to Mr. Sorenson, ICT President Matteo Mecacci responded to Marriott's statement:
China has been continually attempting to silence international public debates on the issue of Tibet, and your statement unfortunately furthers their efforts. As it is, the Chinese propaganda machine is using your statement to undermine the legitimate rights of the Tibetan people, who have spent decades peacefully advocating for an end to Chinese human rights abuses.
---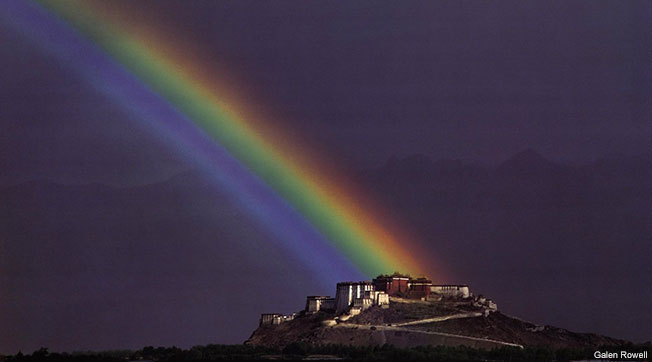 Rowell Fund for Tibet Announces Grants to Projects on Education, Elderly Care, Photography, and Archival Initiatives
–
The Rowell Fund for Tibet's Board of Advisors has decided to award funds for 2018 to six projects that deal with Education, Elderly Care, Photography, and Archival of Tibet heritage documents. The Fund will award $37,320 to applicants for projects throughout Asia in memory of lifelong Tibet supporters, Galen and Barbara Rowell, who died in a plane crash in 2002.
"It is nice to be part of this hugely beneficial program that honors the legacy of our friends and family, Galen and Barbara and their contributions to the survival and thriving of Tibetan culture and environment," said Bob Palais, a member of the Board of Advisors of Rowell Fund for Tibet.
---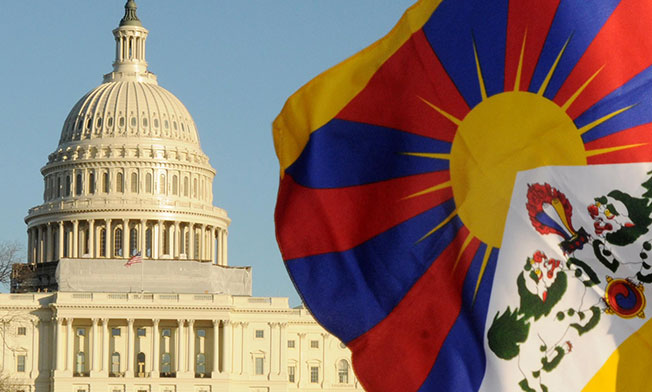 Tibet raised in House debate on China's political onslaught on American society
–
"Tibetan Buddhists face extensive controls on their religious life-an intrusive official presence in monasteries, pervasive surveillance, limits on travel and communications, and ideological re-education campaigns. Religious expression and activism have been met with violent repression, imprisonment and torture." -Rep. McGovern
A discussion in the U.S. House of Representatives on January 18, 2018 highlighted the situation in Tibet and the need to curb China's growing influence on American politics. During the discussion, three Members of Congress – Rep. Ted Yoho, Rep. Ted Poe, and Rep. Jim McGovern – referred to the situation in Tibet. Rep. McGovern called for the passage of H.R. 1872, the Reciprocal Access to Tibet Act, H. Con. Res. 89, and the full implementation of the Tibetan Policy Act of 2002.
---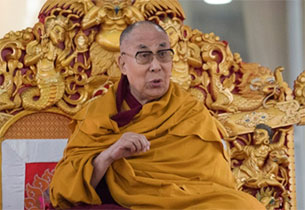 Dalai Lama reiterates his hope to visit Wutaishan
–
Speaking at the Kalachakra Maidan in Bodh Gaya, Bihar, India, His Holiness the Dalai Lama mentioned his previously-stated wish to visit Wutaishan, a Buddhist holy mountain in China, as a pilgrim:
"China has a special connection with Manjushri, and Wu Tai Shan-the Five Peaked Mountain is the sacred place associated with him. If you Chinese can do the practices of these two, Manjushri and Sarasvati, it will be of special benefit to you. Meanwhile, I pray that one day I may visit Wu Tai Shan to receive Manjushri's blessings-and you can pray for that too."
Wutaishan has historically been a place of special interest for Tibetan Buddhists in China, and it was previously visited by the 13th Dalai Lama.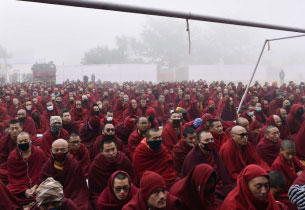 Chinese authorities order Tibetan pilgrims to return early from Dalai Lama teachings in India
–
Hundreds of Tibetan pilgrims who were attending the Dalai Lama's teachings in India were ordered to return home by Chinese authorities, who warned of serious consequences for those who remain.
"The recall order was for all Tibetans living in those counties under Sichuan province, predominantly the Kham area," a source told RFA's Tibetan Service. A Tibetan from the Tawu area told RFA that pilgrims who received the orders "departed with tears in their eyes."
---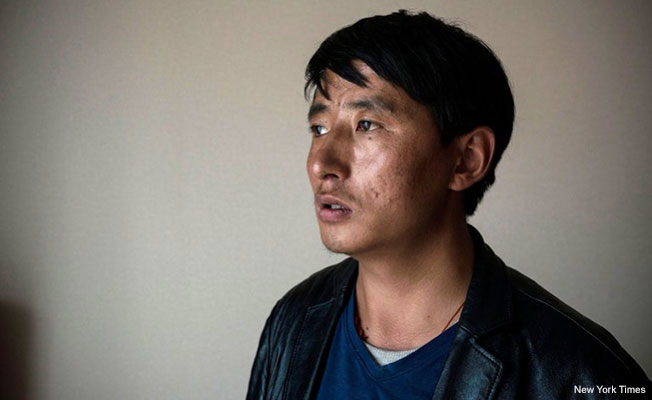 French Senators, German MPs, and the European Parliament speak up for Tashi Wangchuk
–
Fourteen members of the French Senate issued a statement on January 23 calling on the Chinese government to provide Tibetan language advocate Tashi Wangchuk with a fair and transparent judgement process, asking that he enjoy access to a lawyer of his choice and be given access to his family on a regular basis. A few days later two members of the German Parliament called for his release in a letter to the Chinese ambassador to Germany, Shi Mingde. Tashi Wangchuk's trial has ended, but no verdict has been announced yet.
Earlier in January, the European Parliament adopted an urgency resolution on China, expressing deep concern regarding the cases of Tashi Wangchuk and the imprisoned monk Choekyi.
EVENT

2018 Tibet Lobby Day
–
Join the International Campaign for Tibet, Students for Free Tibet, and the International Tibet Network for the tenth annual Tibet Lobby Day in Washington, DC. Meetings with Senators and Representatives will be scheduled on March 5-6, 2018.
SUPPORT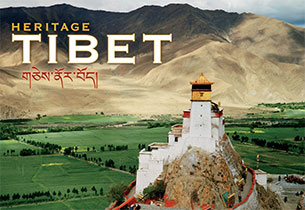 ICT's 2018 Calendar- a very limited number remain!
–
We still have a handful of the Heritage Tibet 2018 wall calendar- get yours today! The calendar features twelve beautiful photographs of sites that hold a special significance and connection to the history and people of Tibet.
Each purchase helps supports ICT's work to promote human rights and democratic freedoms for the people of Tibet and helps build awareness about Tibet during this crucial period in the country's history. The calendar makes a great gift for friends, family… or yourself!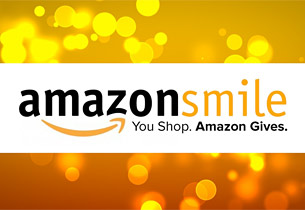 Support ICT While You Shop with AmazonSmile
–
Through the AmazonSmile Program, Amazon will make a donation for the value of .5% of your qualifying Amazon purchases to ICT! All you have to do is designate ICT as your charity of choice and be sure to use smile.amazon.com every time you shop with Amazon.
These small donations add up to significant funds for ICT and there is no cost to participate!