Tibet Update – February 22, 2019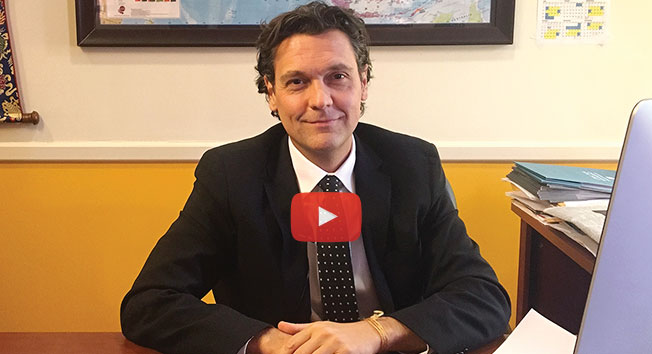 A video message to ICT members from ICT's President Matteo Mecacci
—
In this update specifically for ICT Members, Matteo shares highlights and remarks from Members of Congress from a recent event ICT co-hosted in the US Capitol, and provides an update about next month's Tibet Lobby Day.
---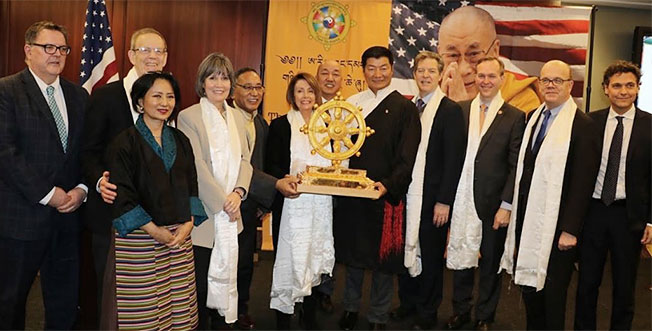 Tibetans thank the United States for 60 years of friendship
—
"Each time I visit Washington, DC, the leaders of the United States of America welcome me as a Tibetan with open arms and say, 'Tell me what I can do for Tibet,'" said Tibetan President Lobsang Sangay at the lively "Thank You, America" event in the US Capitol, where gratitude was shared through prayers, songs and speeches.
The event, hosted by the Office of Tibet, the International Campaign for Tibet, and the Capital Area Tibetan Association, was held to express gratitude to the United States government and people for steadfastly supporting His Holiness the Dalai Lama and the Tibetan people. "America has been there for us and has supported our just cause sincerely right from the start," said the Dalai Lama in a video message, as he recalled American leaders' interest in Tibet since 1942.
---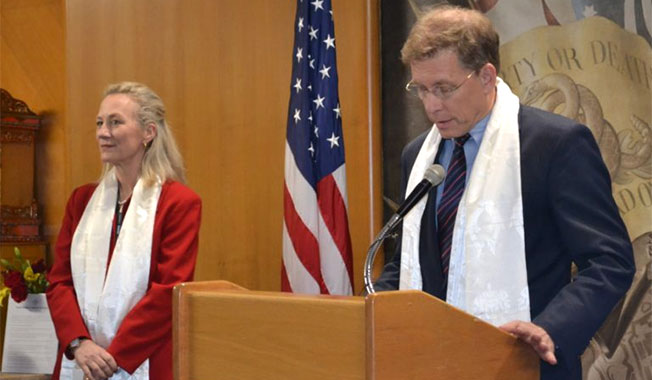 As Tibetan New Year arrives, US leaders pledge continued commitment
—
Officials at the State Department and Tibetan-Americans celebrated recent successes and sent strong messages about continued American support for Tibet at an event to recognize the Tibetan New Year.
The State Department's Losar party attracted dozens of US government officials, diplomats, civil society representatives, and Tibetan Americans. "We recognize the Tibetan people must have a voice in their own future, and it's for this reason that we are fully committed to dialogue between the People's Republic of China and His Holiness the Dalai Lama's representatives to reach a negotiated settlement," said W. Patrick Murphy of the State Department.
---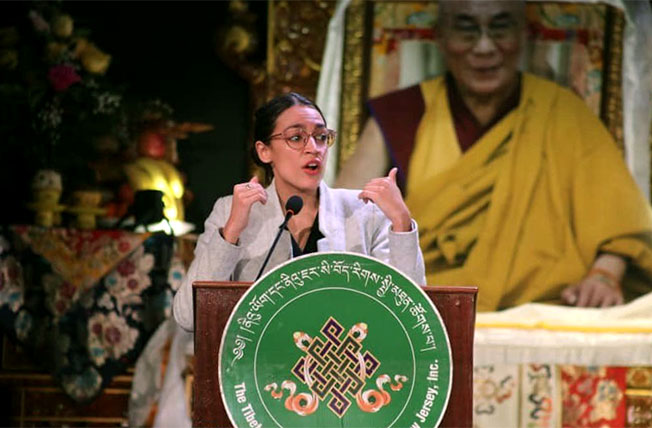 Rep. Ocasio-Cortez and other elected leaders join in Tibetan New Year celebrations
—
For Rep. Alexandria Ocasio-Cortez, a recent Tibetan New Year event was a chance not only to celebrate Tibetan heritage but also to extol the Tibetan-American community's vital role in the country's future.
"I believe that the Tibetan community in its integration and in its fellowship with the American community, as part of the American community, is part of charting our path forward together as a country," the first-term Representative said at an event on Feb. 9, 2019 in her home district hosted by The Tibetan Community of New York and New Jersey. Ocasio-Cortez posted a photo of herself playing with a Tibetan child to her Instagram account, garnering more than 216,000 likes and 2,200 comments by Feb. 12.
---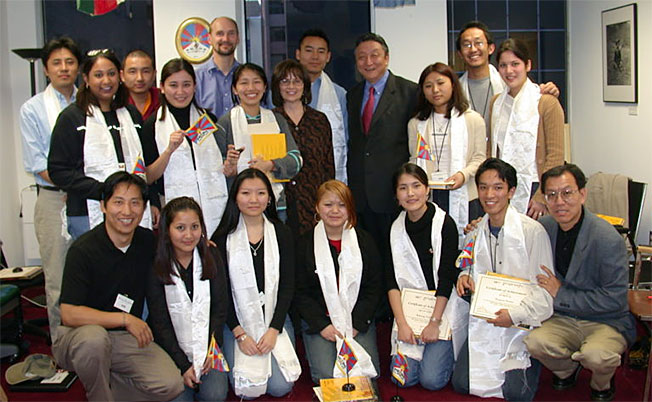 Lodi Gyari and other ICT staff with the 2002 participants of the Tibetan Youth Leadership Program.
ICT launches Washington Internship Program for Tibetan-Americans
—
The International Campaign for Tibet (ICT) is pleased to launch an exclusive initiative that will select highly motivated Tibetan-American undergraduate and graduate students for a unique six- to eight-week summer internship placement in US Congressional offices in Washington, DC.
The Washington Internship Program for Tibetan-Americans (WIPTA) is part of ICT's effort to empower the burgeoning Tibetan-American community by providing them with meaningful opportunities and exposure to the American political process and by fostering their civic engagement.
In light of the passing away of Lodi Gyari, former ICT President and Chair of the Board of Directors, ICT has chosen to honor his legacy by naming this program after him. Gyari, who died on Oct. 29, 2018, cared deeply about advocacy for Tibet and empowerment of the Tibetan people. Accordingly, the participants in WIPTA will be known as Lodi Gyari Fellows.
---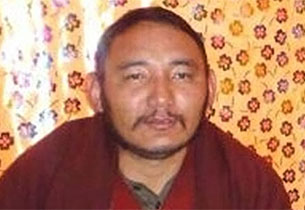 Fears for health of Tibetan monk jailed for celebrating Dalai Lama's birthday
—
There are growing fears about the welfare of a Tibetan monk named Choekyi, who was released from prison this month after spending three-and-a-half years in jail for wearing a t-shirt that celebrated the Dalai Lama's birthday.
Choekyi is suffering from serious ill-health and pain that was exacerbated by hard labor and solitary confinement in prison. He was denied health care in custody, and, even since his release, he has not been allowed to receive medical treatment. Choekyi was detained in June 2015 after he wore a t-shirt with Tibetan writing celebrating the Dalai Lama's 80th birthday that year and posted messages of good wishes on social media.
Tashi Wangchuk denied access to lawyer on eve of arrest anniversary
—
The lawyer of Tibetan language advocate Tashi Wangchuk, who has marked three years in a Chinese prison, was denied access to him last month despite Tashi Wangchuk's request to meet him to discuss making a new petition about his case. Wangchuk was sentenced to five years in prison, accused of 'separatism' after appearing in a New York Times video speaking about the importance of protecting Tibetans' 'mother tongue.' Court documents later showed his prosecution to be a sham.
One of Wangchuk's lawyers travelled to Dongchuan Prison in order to ascertain Wangchuk's current situation and his wish to file a new petition for his release. Upon arrival at the prison, the lawyer was told that the "crime" involved in this case was "sensitive" and that he could not meet with Wangchuk; approval was needed at a higher provincial level.
---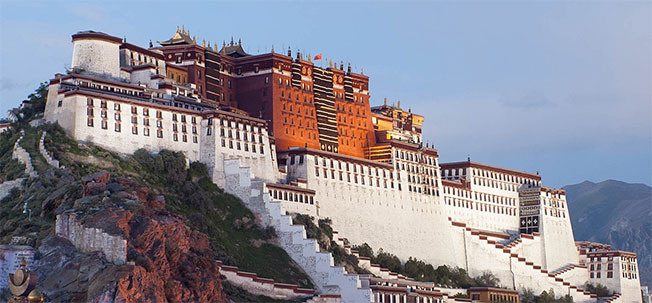 China bans foreigners from visiting Tibet Autonomous Region until April
—
Tibet tour operators have revealed that the 'annual closure' of the Tibet Autonomous Region to foreigners began this year on Jan. 30 and will last until April 1. Every year since 2008, the TAR has been closed off to tourists for at least one month, coinciding with the anniversary of the March 10 Uprising in 1959 and protests in 2008.
This development is part of the overall policy of the Chinese government to restrict access to Tibet for independent observers in order to maintain an iron grip in the region while at the same time avoiding any form of external scrutiny.
---
Sinica Podcast: China moves toward assimilation
—
On the latest episode of Sinica, hosts Jeremy Goldkorn and Kaiser Kuo speak to Tashi Rabgey, research professor at George Washington University and director of the Tibet Governance Project, about China's ethnic policy in Tibet and East Turkestan.
BLOG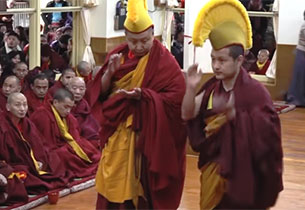 Two monks doing a dialectic debate at the Losar ceremony at the main temple in Dharamsala on the first day.

What Losar (New Year) Means to the Tibetans and the Himalayan community
By: Bhuchung K. Tsering
—
The first day of Losar, or New Year, in the Female Earth-Pig year fell on February 5 this year. Losar is celebrated by Tibetans and people in the Himalayan region and includes a combination of early morning religious rituals followed by social festivities.
However, this is not the only time that Losar is celebrated. Although by the name of it, the first day of Losar ought to be the first day of the first month of a new year, historically there have been variations in when people celebrate. These variations are also accompanied by locally originated reasoning. Let me try to explain this historical development here.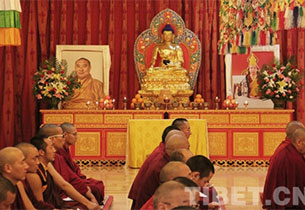 Commemoration of the 10th Panchen Lama's 30th death anniversary by Tibetans in Beijing (where a photo of the China-appointed Panchen Lama is also on display).

What China can learn from the 10th Panchen Lama about the Dalai Lama and the Tibetan people
By: Bhuchung K. Tsering
—
We are in the 49th day period after the passing away of Kasur Lodi G. Gyari, or as he is universally known to the Tibetan-speaking world (as well as to Himalayan community), Gyari Rinpoche. Rinpoche is a title with which we refer to incarnated individuals, and he was recognized as one at an early age, while in Tibet. The 49th day after death is an important landmark in Buddhism. In the broader context of the theory of the transmigration of consciousness, it takes at least 49 days after death for the consciousness to proceed on the path of rebirth.
SUPPORT TIBET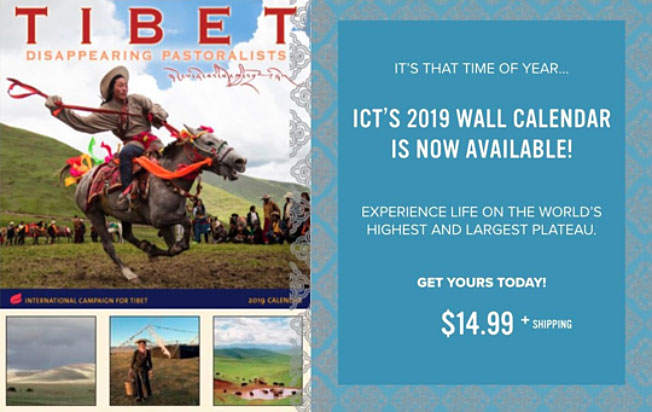 ICT's 2019 Calendar-Get it while you still can!
—
Experience life on the world's highest and largest plateau with the Disappearing Pastoralists wall calendar. For centuries Tibetan nomads have lived a balanced way of life while protecting this vast landscape and its wildlife, ecosystem, and water resources. But this peaceful existence is endangered, primarily due to China's policies that are devastating the land and its people. These extraordinary images capture the heart of this vibrant culture and remind of our connection to the earth and our responsibility
to care for it.
ICT's annual wall calendar often sells out, so pick one up today! Also makes a great gift!
---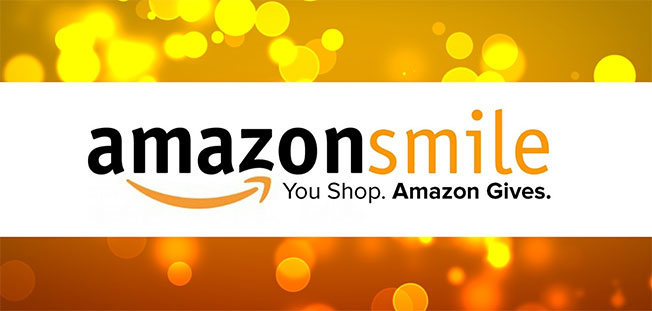 Support ICT While You Shop with AmazonSmile
—
Through the AmazonSmile Program, Amazon will make a donation for the value of .5% of your qualifying Amazon purchases to ICT! All you have to do is designate ICT as your charity of choice and be sure to use smile.amazon.com every time you shop with Amazon.
These small donations add up to significant funds for ICT and there is no cost to participate!