Tibet Update – June 1, 2018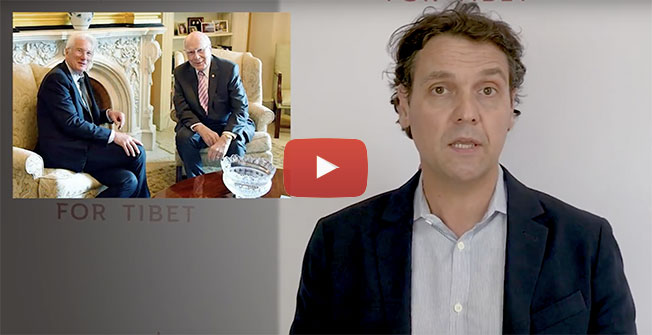 A video message to ICT members from ICT's President Matteo Mecacci
—
In this update specifically for ICT Members, Matteo shares insights from his recent trip to London to meet with European Parliamentarians, meetings on Capitol Hill with ICT Chairman Richard Gere, the upcoming Tibetan Youth Leadership Program, and updates on ICT's recent efforts in support of Tibet.
---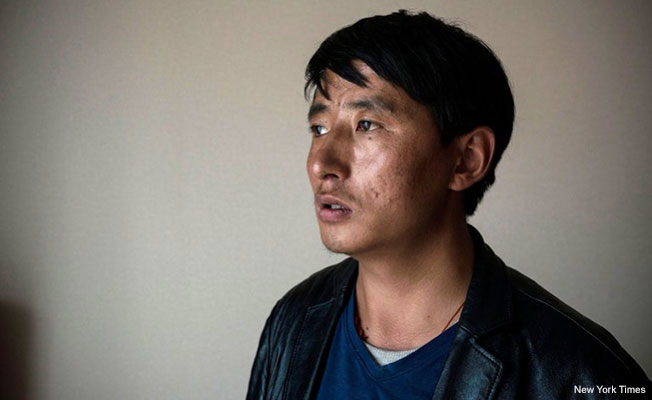 Tashi Wangchuk sentenced to five years in prison
—
Tibetan language rights advocate Tashi Wangchuk was sentenced to five years in prison last week, with the verdict signaling China's criminalization of peaceful efforts to protect the use of the Tibetan language. Tashi Wangchuk, 33, was arrested in early 2016, two months after he was featured in a New York Times video and article about Tibetan language education. Governments and parliamentarians from around the world have called for his immediate release. ICT will be strongly advocating for Tashi Wangchuk's case to be raised at the highest levels of US and European governments, as well as the European Union.
---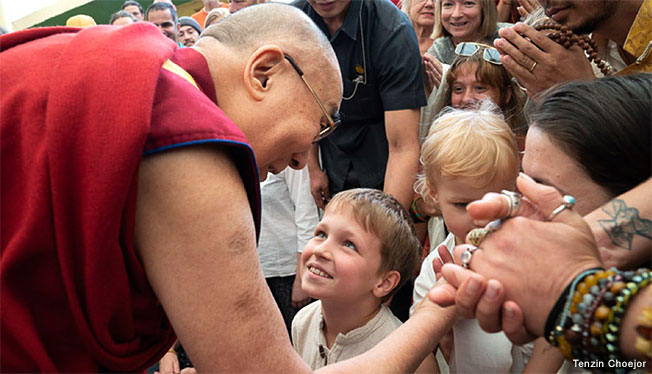 His Holiness the Dalai Lama greets younger members of the audience on May 19, 2018.
Dalai Lama to visitors from around the world: "We need to think of the oneness of humanity"
—
During a meeting with people from numerous countries on May 19, His Holiness the Dalai Lama answered questions and spoke about his vision for humanity:
"Regarding other human beings as like our brothers and sisters can make our lives much happier and more meaningful. Some people think that when we cultivate compassion and affection for others only they benefit, but, in fact, we ourselves derive great benefit and satisfaction from such conduct."
---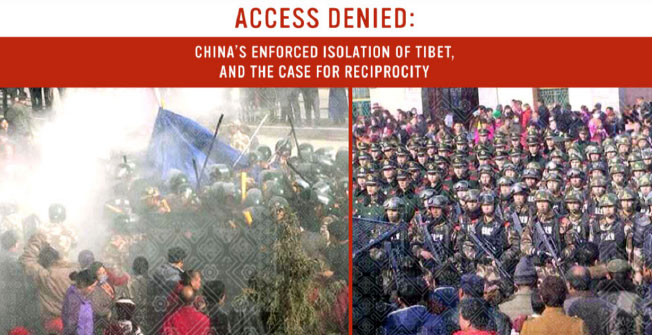 New ICT report reveals China's strategies of weaponizing access to Tibet
—
A new report by the International Campaign for Tibet, Access Denied: China's enforced isolation of Tibet, and the case for reciprocity, calls for a more robust international approach on Tibet, based on the principle of reciprocity and an emerging awareness that China's increasing authoritarian influence under Xi Jinping has extended beyond the borders of the PRC. This influence threatens to subvert and reshape our democracies in ways that pose a serious threat to our shared future. To read this important report, please click here.
---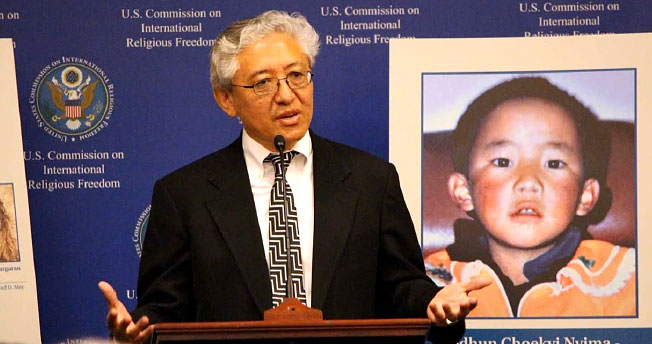 USCIRF Commissioner Dr. Tenzin Dorjee speaks at an earlier event in front of a portrait of the 11th Panchen Lama.
Reports from the State Department and US Commission on International Religious Freedom find significant abuses in Tibet under Chinese rule
—
The State Department's International Religious Freedom Report for 2017, released on May 29, states that Chinese authorities in Tibet "continued to engage in widespread interference in religious practices, especially in Tibetan Buddhist monasteries and nunneries. There were reports of forced disappearance, physical abuse, prolonged detention without trial, and arrests of individuals due to their religious practices." The report goes on to examine China's violations of religious freedom in Tibet during 2017 at length.
The United States Commission on International Religious Freedom released their own scathing report on religious freedom in Tibet in late April, finding that Tibet under Chinese rule has increasingly come to resemble a police state. The Commission recommends that the United States government re-designate China as a Country of Particular Concern, use the Global Magnitsky Act against Chinese officials and agencies responsible for human rights abuses, appoint a Special Coordinator for Tibetan Issues, and pass the Reciprocal Access to Tibet Act.
---
Monks who studied in India banned from teaching in Tibet; new ruling bans schoolchildren from religious activity
—
Highly educated Tibetan monks who studied in India have been banned from teaching Buddhism when they return home to the Lithang area of eastern Tibet. Monks who have studied in India are highly valued for their deep understanding of the teachings, and this measure is a signal of the Communist Party's intention of eradicating the Dalai Lama's influence inside Tibet.
In another alarming measure, Chinese authorities have prohibited Tibetan schoolchildren in the Tibet Autonomous Region from engaging in traditional devotional practices during the holy Buddhist month of Saga Dawa, which began May 16. This ruling will deeply affect Tibetan families; devotional practices and altruistic behavior are particularly important during Saga Dawa, which commemorates the birth, enlightenment and death of the Buddha. It is known as the Month of Merits, and believed that all positive and negative actions are multiplied millions of times over.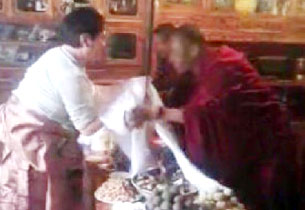 Dashar being greeted upon his release from prison.
Tibetan political prisoner released after more than a decade in prison
—
Dashar, a Tibetan man from Sershul, was charged with involvement in the protests of March 10, 2008, which began a wave of demonstrations that swept across Tibet prior to the Beijing Olympics. He was due for release on March 15, 2018, but was not released until mid-May. Dashar's daughter, who lives in exile, confirmed his release and his welcome home by Tibetans with ceremonial scarves. Details about his state of health are not known; many released prisoners need thorough checkups and may require months of medical care.
Tibetan former political prisoners remain under intense surveillance, and because they are still perceived by the authorities as a 'threat' to the Chinese Party state, they often face isolation, fear and anxiety, in addition to chronic health conditions, pain and trauma.
BLOG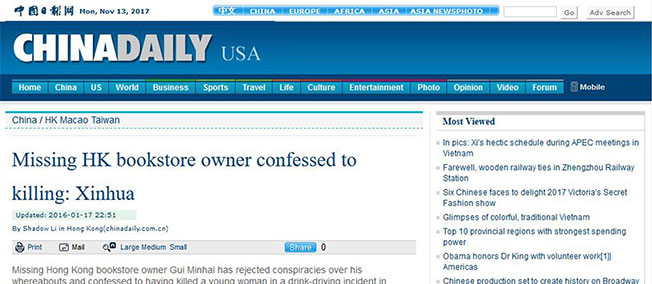 A welcome about-turn: the Süddeutsche Zeitung renounces its Chinese propaganda supplement
By: Kai Müller
—
Virtually unnoticed by the general public, the Süddeutsche Zeitung seems to have decided to discontinue supplements from the Chinese Communist Party's China Daily. News of the termination of this presumably very lucrative business relationship was tucked away in a third-page article by the Süddeutsche Zeitung's correspondent for China, who claimed that the "China Watch" supplement was only meant as a one-time affair.
SUPPORT TIBET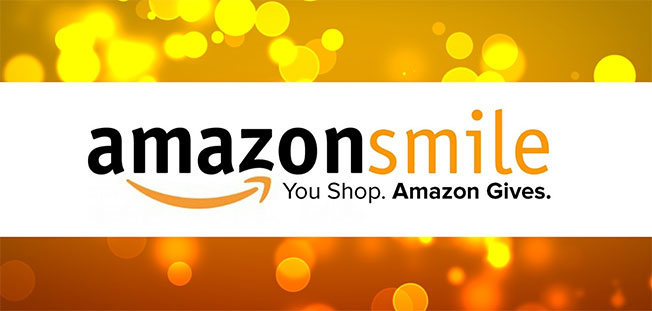 Support ICT While You Shop with AmazonSmile
—
3x your impact! Amazon is tripling the donation rate on your first smile.amazon.com purchase – through March 31! Go to smile.amazon.com/ch/52-1570071 and Amazon donates to International Campaign for Tibet. If you been holding off on joining, now is the time!