Tibet Update – March 17, 2018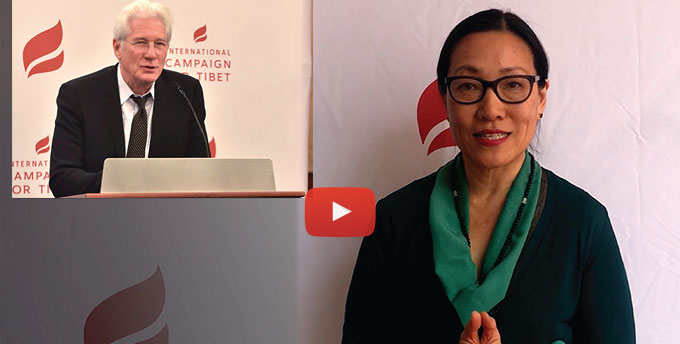 A video message to ICT members from ICT's Tencho Gyatso
—
Thursday marked the 30th anniversary of the International Campaign for Tibet's service to the Tibetan people. Watch this video to learn more about how we have marked the occasion, our new logo, and the success of the 10th Annual Tibet Lobby Day!
---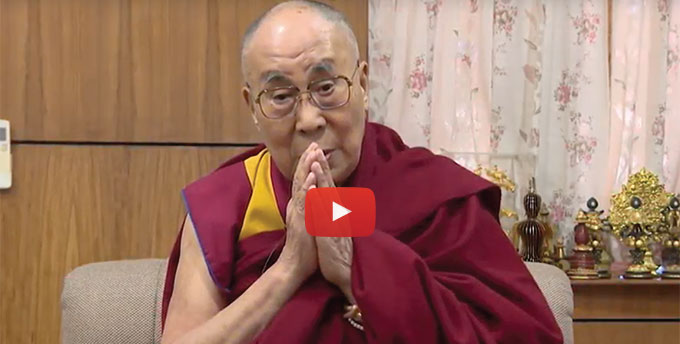 A message of thanks from His Holiness the Dalai Lama
—
On the occasion of ICT's 30th anniversary, we were extremely honored and gratified to receive a strong message of support from His Holiness the Dalai Lama, which also provides us with a roadmap on our future direction. You can watch the full video message and learn about ICT's work over the past three decades on our special 30th anniversary page.
---

In honor of 30-years ICT's logo has received a refresh!
—
We are proud to present to you ICT's new official logo! This refreshed logo has a fresh and modern approach which continues to feature the flame—the light that we all work together to shine on the plight of the Tibetan people. With a redrawn flame icon, new typeface, and simple graphic, the new logo symbolizes what we stand for through the skillful action of compassion.
Read more about the new logo and other components of our refreshed look
---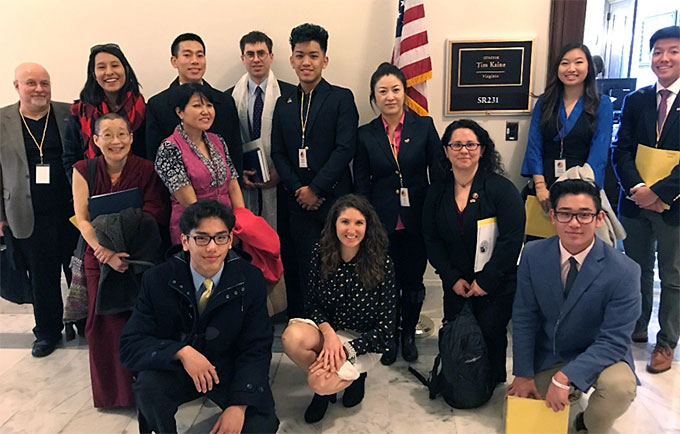 125 participants from 21 states join the 10th Annual Tibet Lobby Day in Washington, DC
—
Tibet Lobby Day 2018 concluded on March 8, following two days of meetings with the offices of Senators and Representatives on Capitol Hill. This year more than 125 participants from 21 states came to lobby their elected representatives in Washington, DC to stand up for Tibet. Participants met with Members of Congress, legislative directors, and foreign policy staffers in meetings arranged by the International Campaign for Tibet and presented them with legislative and appropriation requests to benefit Tibet.
The foremost ask this year was for the passage of the Reciprocal Access to Tibet Act, a bipartisan bill designed to end China's restrictive access policies, which prevent American journalists, diplomats, citizens (including Tibetan-Americans), and others from visiting Tibet.
In addition to the in person participants, over 1,700 supporters participated in Virtual Tibet Lobby Day by making phone calls and sending thousands of online messages to their Members of Congress, urging them to take action on Tibet via a digital petition.
ICT thanks all of the Lobby Day participants for their time, energy and dedication!
---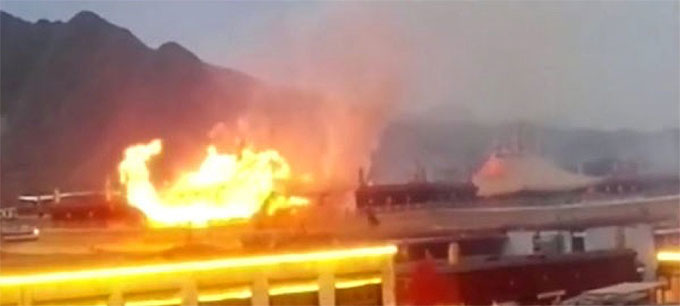 New fears for historic structure of Jokhang temple after major fire, as China covers up extent of damage
—
There is still no clarity over the extent of the damage caused by a major fire at the sacred Jokhang Temple in Lhasa on the second day of Tibetan New Year, largely due to China's imposition of restrictions on the flow of information. There are now new fears that the authorities are engaged in inappropriate repair work to the historic structure – a UNESCO World Heritage site – in order to cover up the damage, which is likely to be extensive, based on assessment by experts of post-fire video footage and stills.
While Chinese official statements issued after the fire sought to provide reassurance that the cultural relics had not been damaged, some Tibetans have voiced fears about the possibility that the authorities may be patching up the core structure of the temple, the most important element, with cement – which experts on Tibet's heritage would regard as disastrous.
---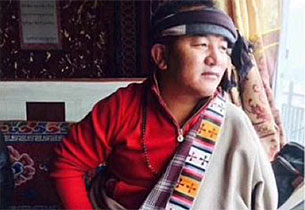 Tibetan man dies after self-immolation
—
A Tibetan man in his forties, Tsekho Tugchak, set fire to himself and died on March 7 in Ngaba, eastern Tibet, in the first self-immolation in Tibet this year. It was the 153rd self-immolation in Tibet, and happens at a time of intense securitization across Tibet in the buildup to the sensitive anniversary of the March 10 Uprising in 1959, and the tenth anniversary of protests that swept across Tibet in 2008 on the same date. ICT researchers have learned that Tsekho's brother died after torture in prison during China's intense crackdown in Tibet in March 2008.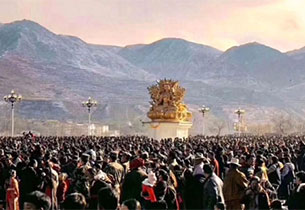 Repression and resilience in Tibet on 'Day of Miracles'
—
Footage and images circulating on social media showed celebrations of the Monlam Chenmo holiday across the Tibetan area of Amdo in early March, with a particularly strong Chinese military presence at the ancient Kumbum monastery, where thousands of devotees gather each year to offer prayers and view the famous butter sculptures.
Other images from across eastern Tibet (like the one above) show crowds of thousands of pilgrims gathering to mark Monlam Chenmo, which is observed in the first Tibetan month that started on February 16 this year. Gatherings of this size for Monlam Chenmo are a testimony to Tibetan resilience and the determination to express their religious identity, even in the face of an intimidating security presence and increasingly pervasive 'grass roots' surveillance measures.
SUPPORT ICT

Support ICT While You Shop with AmazonSmile
—
3x your impact! Amazon is tripling the donation rate on your first smile.amazon.com purchase – through March 31! Go to smile.amazon.com/ch/52-1570071 and Amazon donates to International Campaign for Tibet. If you been holding off on joining, now is the time!