MARCH 7, 2016
A Future Tibetan NBA star? A Tibetan basketball player, Zhang Tsering (Zhang Cairen), who is a member of the Beijing Ducks team, is attracting attention in China currently for his excellent performances in recent games, including in a tournament in Tianjin in October 2015. He is the first Tibetan to be a professional player of the Chinese Basketball Association. Zhang Tsering is 20 years old and 1.96 meter in height. He was born in Urumqi, Xinjiang. Not much is known about his family and upbringing. His Beijing Ducks colleague, Stephon Marbury, has nicknamed him as "The Future" saying he is definitely the future of the team. Could Zhang Tsering be the first Tibetan who might become an NBA star?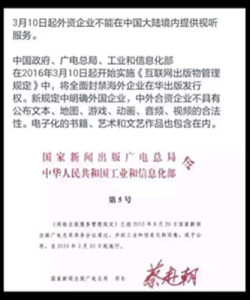 State Administration of Press, publication, Radio, Film and Television of PRC and State Administration of Industry and Information together have issued "Regulations for Management of Internet and Publications" that will be effective on March 10th, 2016. According to the regulations, foreign enterprises and foreign joint venture companies do not have right to publish and distribute books, maps, games, cartoons, video, audio, e-books and/or art work.
JANUARY 11, 2016
Renowned seventeenth century statue of Gyalwa Jampa rebuilt in Muli monastery: The statue of Gyalwa Jampa (Maitreya Buddha) in Muli Monastery in Kham, Tibet (present day: Muli Tibetan Autonomous County incorporated in Sichuan Province) has been rebuilt recently. The original statue was built in 1656, and it was the world's largest sculpture of Gyalwa Jampa. The statue was completely destroyed by the Chinese during the cultural revolution. In 1920s, American explorer Joseph Rock traveled to Muli, and many of his articles and photographs of Tibet, including this black & white photo of the statue of Gyalwa Jampa, were published in National Geographic.

The recent critical article titled "Comrade Zhu Weiqun should clarify his words: A comment on Comrade Zhu Weiqun's conversation with CCTV" by a Tibetan scholar, Jamphel Gyatso, caused strong public reaction in Chinese language social media in China and Tibet. While Zhu himself did not directly refute Prof. Jamphel Gyatso's article, many Chinese scholars believe that an article published by Zhu titled "The relationship between the Dalai and terrorism violence can be whitewashed" in Global Times on December 25, 2015, using harsh words to attack the Dalai Lama is an attempt to divert attention from himself. One prominent mainland Chinese scholar said "Zhu has gotten used to discredit others to maintain his own position. This is how he operates." The Global Times, founded in 1993, is sponsored by the People's Daily which is the Communist Party's official newspaper. Mr. Zhu served as a reporter and editor for the Peoples Daily International Department from August 1982 to October 1991.
DECEMBER 1, 2015
Public Outcry over controversial enthronement of a Chinese actor as a lama: A public outcry has erupted in Chinese language social media following the posting of a video of the recognition and enthronement of Zhang Tielin, a Chinese-born British actor, as a Tibetan Buddhist lama. Netizens are asking who recognized Zhang as a Tibetan reincarnation. They are questioning the authorities' reasons for permitting the recognition of such fake lamas. Some Tibetan Buddhist masters have also written to protest the enthronement. In recent times the Tibetan Buddhist community has been expressing concerns online about the increasing numbers of fake lamas, both Tibetan and non-Tibetan, who are bringing about a bad name to Tibetan Buddhism in China. One ethnic Chinese scholar came back from a research trip to a Tibetan area some years back with the story about the availability of lama recognition for a price.


The video shows the enthronement ceremony taking place at the Convention & Exhibition Center in Hong Kong presided over by somebody named "His Holiness Pema Oser." Netizens have found out that this "HH Pema Oser" is a businessman from Hong Kong who had visited Tibetan areas in the 1990s. Reportedly, some Tibetan Lamas in Amdo and Kham region recognized him as a lama and he thus began his activity as the "leader of Tibetan Buddhism" in Hong Kong. He seems to have gained popularity among the entertainment industry, enterprise world and politicians. Zhang Tielin is an ethnic Chinese actor and occasional film director and is best known for portraying the Qinlong Emperor in a Chinese television series.

Amnye Machin recognized as National Geological Park: The PRC Ministry of Land and Resources has approved Amnye Machen area as National Geological Park. Located in the Amdo region of Tibet, this area is held sacred by Tibetans, and is revered in Tibetan Buddhism as the home of the ancient and mythical protector deity of Amdo. According to Chinese news, "The group of experts from the Ministry of Land and Resources from Beijing conducted a three-day site visit and review "and decided to approve Amnye Machen as the National Geological Park. Mt. Amnye Machen Geopark has an average elevation of 5,900 meters or more, and 57 glaciers, covering an area of about 126 square kilometers.
NOVEMBER 9, 2015
Tibetan graduates petition local government for fairness in job offers: The Chinese government has been establishing "Village Police" stations at every village in Tibetan areas. Some days ago a petition was seen circulating on social media, by a group of young Tibetan college graduates, from Tsekhog County, Malho Tibetan Autonomous Prefecture in Qinghai Province (Amdo region in Tibet). Jobless since graduation, these young graduates had applied for the "village police" jobs and were shocked to discover that the government of Tsekhog County decided to fill the positions through a random ballot, without any regard for the candidates educational background or qualifications (treating graduates the same as someone with no educational background). The petition says, "We, college graduates are truly shocked. Is Tsekhog county unique? Does this mean that all parents in Tsekhog County need not send their children to school? Is education useless?"

China's First Youth Film Tour highlights six films, two of whom are by Tibetan directors: China's first youth Film Tour, launched at a big event in Beijing on November 5, 2015, is set to include over a hundred screenings in 14 cities, including Shengyang, Shengzhen, Chengdu, Kunming, Xining and includes Lhasa, Tibet. The Film Tour is organized by Beijing QiFang Culture Communication Co., Ltd and co-hosted by Chongqing Poly Cinemas, The Pacific Cineplex and The Lumiere Movie industry and others. According to organizers, six youth films from a nationwide search were selected based on the theme focusing on issues affecting daily life of ordinary people. The six chosen films include Tibetan film director Songthar Gyal's "River" and Pema Tseden's "The Search" at each stop in the film tour, the organizers are hosting interactive sessions with university students and youth.
Chinese media report says Maca "Peruvian Ginseng" now growing on Tibetan plateau and becoming a new income source for Tibetan farmers and herders:
Maca, a root that belongs to the radish family, also known as "Peruvian Ginseng," is most commonly available in powder form and found to grow only in the mountains of Peru. According to Chinese news reports, Tibet Maca Planting Development Co., Itd. (TMPDC) in Lhasa obtained approval from the China State Health Department, to introduce and grow Maca in Tibet. Since 2003, TMPDC has invested 3.9 Million Chinese Yuan in Ngari, Changtang, Shigatse, Lhoka and Nyingtri areas in TAR to try to cultivate Maca. The latest report indicates that Maca has been successfully cultivated in the Nyingtri Area in TAR, and there are now plans to expand planting area to 1,500 acres. According to the report, local Tibetan farmers and herdsmen's annual revenue from Maca will reach 10 million Yuan.
NOVEMBER 4, 2015
Controversial overseas Tibetan Lamas amongst hand selected participants at China's Fourth World Buddhist Forum (WBF) held in Wuxi: China held its Fourth World Buddhist Forum (WBF) at the Brahma Palace on the Lingshan Mountain in Wuxi, Jiangsu Province of China, Oct. 23 – 25, 2015. Chinese media reported that "fully reflecting the WBF's internationalism and authority," this meeting had more participants than any previous year, totaling over one thousand participants from 52 countries and regions. Yu Zhengsheng, a member of the political Bureau of the Central Committee sent a congratulatory letter to the forum; Sun Chunlan, the head of United Front gave a speech; and the Chinese Panchen Lama and other high Chinese government officials were in attendance. Those involved with the conference say all participants were carefully hand selected and attendance was restricted to quotas for different regions in China. A few overseas Tibetans, almost all controversial and involved with Shugden community, could be seen amongst the participants. They include Gangchen Lama from Italy, Lobsang Yeshi (Nga Lama) from India, and Dechen Tuku from New York.


Committee for Standardization of Tibetan Medicine established in Xining: According to Chinese media, a Committee for Standardization of Tibetan Medicine was established on October 25, 2015, in Xining, Amdo, at the Conference of World Federation of Chinese Medicines, in order to promote academic exchanges and cooperation in the field of Tibetan Medicine. The committee director and members include Tibetan Medicine specialists and experts from all regions of Tibet, and a handful of Tibetan Medicine specialists and experts from United States, Germany, Austria, Japan, Britain and other countries. The media report indicated that Tibetan medicine has 3000 years of history, and has spread to the six continents with more than 500 independent Tibetan medical institutions and more than 5,000 professional.
A Chinese media report on Illegal mining in Tibet is deleted within few hours on Internet:
A Chinese media report appeared briefly online on "New Hunan" website. The report included photos of a Chinese mining company from Hunan Province, operating illegally in Ghar County, Ngari Prefecture, Tibet. The report said, due to rampant gold mining, more than 6.2 Square kms of grass land has been damaged, creating 15 water holes – each the size of a football field.
MARCH 17, 2015
Netizens in China ridicule Zhu Weiqun's statement on the Dalai Lama's reincarnation: A photo of His Holiness the Dalai lama with a mouthful of tea and the comment, "达赖喇嘛 (Dalai Lama) nearly spits out his tea after中国 (China) govt tells him he HAS to be reincarnated" is being circulated widely on twitter by users from China. Zhu Weiqun made a statement at a press conference during the NPC and CPPCC meeting.

Spring comes early to Lake Kokonor: Spring seems to have come early this year as many birds have already arrived at Lake Kokonor, says the Qinghai Lake Protection Bureau. The famous Lake Kokonor falls at the crossroad of several bird migration paths. With the arrival of spring, hundreds of thousands of birds cross the snow-capped Himalayas, flying across the Tibetan Plateau to gather at what Tibetans call Jha Lingtren (Bird Island) at Lake Kokonor, to make their home, lay eggs, and start families until the babies are strong enough for the winter return migration to regions in South Asia.
Why we cannot travel abroad? A comment by a prominent Tibetan writer, titled "Why we cannot travel abroad?" was seen being widely shared on Chinese social media. The writer raised the point that this year, Tibetan Lunar New Year and Chinese Lunar New Year fell on the same day, that large numbers of friends from Mainland China are able to freely travel abroad anywhere they want but Tibetans are stuck without passport. The note said, "It is against the law for the TAR government to confiscate our passports. We need equal right to travel as the citizens of Mainland China."


According to Chinese news sources, during the recent NPC and CPPCC meetings, all provincial level TV stations in China handpicked and selected good looking female reporters in order to get the most attention and easier access to officials attending the meetings. Posted here two photos of reporters from TAR (Tibet Autonomous Region) TV & Tibetan Language TV of Qinghai Province.
FEBRUARY 20, 2015
Greetings for Losar, Tibetan New Year dominates Tibetan social media activity: Tibetans inside and outside Tibet are seen actively and widely sharing greetings for the onset of the Tibetan Wood Sheep Year. This first greeting says, "Tibetans inside and outside, may all your wishes be fulfilled in the New Year. In the Wood Sheep year, work for environment protection, good health, good studies, virtuous activities, pursuit of good deeds, giving up sinful deeds, thereby, stepping in line with those excellent people in the world." The second says, "Greetings to all internet friends, on the occasion of Tibetan New Year" in Tibetan and Chinese.


Snow Fall in Lhasa seen as Good Omen by Tibetans: The 2014-15 Tibetan Almanac printed by the Lhasa Mentseekhang (Tibetan Medical and Astro Institute) had predicted that if there is snowfall on the 23rd day of the Twelfth month of the Tibetan Lunar Calendar then it would be like a golden egg laid by a heavenly hen and will bring grand harvest in Tibet. This day fell on February 12, 2015 of the western calendar when all regions of Tibet were covered by heavy snowfall. Tibetan netizens have been seeing this as a good omen and sharing many images of this everywhere.
JANUARY 29, 2015
Tibetan film at the 65th Berlin International Film Festival
A Tibetan film Gsangbo (aka Tsangpo or river) by Sonthar Gyal has been included in the Generation Kplus competition of the Berlin International Film Festival, which begins on February 5, 2015. Sonthar Gyal's touching story of a family, set in the Tibetan steppe, will also have its world premiere in Berlin. Sonthar Gyal is a Tibetan film maker from Amdo and this is his second film. He had earlier worked with famed film maker Pema Tseten as a cameraman.


"Knowledge is power" a popular science journal by China Association for Science and Technology will be formally published in the Tibetan language from March 2015, and will be distributed in universities, high schools, community libraries and other places in Tibetan areas. The main goal of the journal is is to show that "promoting and popularizing science is also a part of China's Tibet aids program". These photos are taken when the announcement was being made about the Tibetan edition.
Zhejiang University Establishes Center for Sino-Tibetan Buddhist art
Zhejiang University has established a Center for Sino -Tibetan Buddhist Art (literal translation of the name in Tibetan and Chinese, not reflected in their English translation), and a lavish inauguration ceremony was held on January 20, 2015. Many scholars, including Tibetan lamas, from various academic institutes across China attended. A symposium on " Literature and images: Tibetan Buddhism and the multi –ethnic study of art history " was also organized to coincide with the event. Tibetan Buddhism had flourished in Zhejiang during the time of Tibetan ruler Dogon Chogyal Phakpa in the 13th century. The lama in the photo is from Golok area of Tibet. The other photos show participants in the inauguration ceremony and the symposium.


JANUARY 14, 2015
Commemoration of 26 year Anniversary of the passing away of 10th Panchen Lama: On January 9, 2015, the TAR government held a commemoration ceremony of the passing away of the 10th Panchen Lama in Tashi Lhunpo Monastery in Shigatse, Tibet. The ceremony was attended by the Vice Chairman of TAR CPPCC and other officials. Tibetans are seen to be sharing many photos of the late 10th Panchen Lama on social media in remembrance but there is some confusion about the anniversary date because of the difference in western and Tibetan calendar on the date. The 10th Panchen Rinpoche passed away on January 28, 1989 on the western calendar.
 
Chinese travel websites encourage travel to Nepal: A very attractive tourism advertisement, "If your monthly salary is RMB 3000, you should go once to Nepal. Goods are cheap and visa is easy to obtain" has recently appeared on many Chinese travel websites. This will attract many ordinary Chinese people to travel to Nepal.
A petition to establish Tibetan school in Xining: A petition to establish a Tibetan school in Xining is once again being widely shared by both Tibetan and Chinese intellectuals on Chinese social media. In 2008, some Tibetan educationalists had petitioned the Qinghai provincial government to establish a Tibetan school in Xining but it had not come to fruition. The current appeal says, "After so many years passed, the petition is still not on the government's agenda." The Tibetan population in Xining, the capital of Qinghai Province, has been increasing dramatically, with estimated 200,000 Tibetans and 4000 school age children. Historical records show that Ma Bufang, a Muslim warlord had established a "Mongolian & Tibetan School" in 1933 in Xining, himself serving as the Principal of the school.
 
Oscar nomination for a Tibet related short Film by a Chinese director: "Butter Lamp" directed by a Hu Wei, a Chinese director, with story involving a Tibetan theme, in Amdo dialect with subtitles in English and Chinese, is one of the 10 live action short films nominated for an Oscar award. It was selected from one hundred forty one pictures originally qualified in the category. The film can be viewed online here.
DECEMBER 16, 2014
Chinese Lawyer in Xining circulates complaint about difficulty in obtaining passport in Qinghai. The title of the complaint, "Why is it so difficult to obtain passport in Qinghai," is being widely circulated on social media among Tibetan, Mongolian, Hui, and Han in the region. The lawyer Wang Yunhui writes, "since the passport is a legitimate right for every citizen of the People's Republic of China, why this different treatment?" and he writes that in other cities in China like Beijing and Shanghai, one can easily obtain a passport in two work days. He urges the Government to look into the issue and has even lefts his phone number on the social media post.
 
Several high profile Conferences on Tibet held in recently:
On November 29, the first session of the Qinghai-Tibet Plateau Research Forum on Sustainable Development was held at the Southwest University for Nationalities (Xinan Minzu Daxue) in Chengdu, Sichuan Province. More than 80 Tibetan and Chinese experts and scholars attended the 3 day forum. Chinese media referred to the theme of this forum as "Culture and Ecology" focusing on Sustainable development of the Tibetan Plateau.
On 30, November, a Seminar commemorating the 100th–year Anniversary of Geshe Muge Samten Gyamtso was held in Southwest University for Nationalities in Chengdu. Co-hosted by the University and the CPPCC of Ngaba Tibet Prefecture, more than 230 experts and scholars attended the conference including from the China Tibet Research Center, Central University for Nationalities (Zhongyang Minzu Daxue) and the Tibetan Medical Institute in Lhasa. Geshi Muge Samten Gyatso (B.1914–D.1993), was a prominent Tibetan scholar who studied in Labrang Monastery in his early age and taught at Central University for Nationalities in Beijing, Northwest University for Nationalities (Xibei Minzu Daxue) in Lanzhou and Southwest University for Nationalities (Xinan Minzu Daxue) in Chengdu in the 1980's.
A Conference on Cultural Preservation and Strategic Research for Modernization of Tibetan area in Sichuan and TAR was held in Chengdu from November 22–23, 2014. The conference was co-organized by China Tibetology Research center in Beijing and Tibetan cultural preservation and strategic research team in Chengdu, Sichuan Province. A Vice-chairman CPPCC of Sichuan province and a high official from United Front official from Beijing attended and addressed the gathering.
The 3rd International Academic Symposium on Ethnic Traditional Medicine and Modern Medicine was held in Xining, Qinghai Province from October 23-27, 2014. The 5 day symposium was attended by over 700 doctors, medical experts and renowned professors from United States, Germany, France, Belgium ,Mongolia, Vietnam and other. More than a hundred Tibetan Medical doctors from all regions of Tibet attended the conference which the media reports say "discussed and compared special characteristics of traditional and modern medicine." Organizers of the symposium included some top medical Institutes in China including the Qinghai Tibetan Medical Association and the Golog Tibetan Medical School.
NOVEMBER 26, 2014
Chinese Singer recognized as reincarnated Lama but gets denied by State authorities: China's People magazine, in October, reported that a famous Chinese singer Hou Feng, was recognized as a Reincarnation by Palyul Monastery in Ganze, Sichuan Province. Hou Feng was leading a busy life, commuting between the monastery in Tibet and life in China, but the report in the magazine evoked strong protests and questions by social media and Buddhist community. The People magazine has since issued a statement from the Ethnic & Religious Department of Sichuan Province saying that there is no reincarnation named Hou Feng at Palyul Monastery.


Tibetan girl wins National Rock Climbing Championship: Chinese news media reports indicate that at the National Rock Climbing Championships held in Guangzhou City, Guangdong Province, a Tibetan girl named Rinchen Lhamo won the National Championship title after fierce competition.
 
Tibetan Buddhism in East Turkestan (Ch: Xinjiang): Tibetan Buddhism came to East Turkestan (Ch: Xinjiang) area in the early part of 16th century, becoming the second prevalent religion in the region. The highest reincarnation Lama is Kalsang Thupten Phaleg Gyamtso, who passed away in the early morning of October 18, 2014. Historical records indicate his lineage came directly from prominent 11th century Tibetan Lama Buthon Rinchen Drup (1290 -1364), who brought Tibetan Buddhism to this region and the 14th Dalai Lama had recognized him as a reincarnation.
 
Gongming Rinpoche returns to East Turkestan (Ch: Xinjiang) after finishing studies at Labrang Monastery: The 10th Gongming Rinpoche, head of Huangmiao (Shazer Dhargye Ling) Monastery, has returned home after finishing his studies in Labrang Monastery. Born in 1991 to Mongolian family, Gongming Rinpoche was recognized at the age of 2 and the enthronement ceremony took place at Shazer Dhargye Ling Monastery on 3rd and 4th July, 1994. Established in 1774, Shezer Dhargye Ling Monastery is the main Buddhist center in East Turkestan, with over 3000 monks at one time.
 
OCTOBER 30, 2014
Meaningless Tibetan language in big Chinese drama series. Recently China's CCTV 4 screened a historical drama series titled Dongfang (The East) about how China was liberated to bring happy life for the Chinese people. Episodes 35 and 36 of this series were about Tibet related events in 1950s and 1960s. A scene from one of these episodes depicts a big banner that says "Welcome Tibetan Delegations participating in the National People's Congress in Beijing" in Chinese and underneath it, Tibetan letters that an unsuspecting observer would take as its Tibetan translation. However, the film makers had put together random Tibetan alphabets in a long string and no sense can be made of the letters or words. The internet is filled with comments by Tibetans for this negligence on the part of the film and film makers. It seems to be made just to entertain the Chinese and western audience, majority of whom won't understand Tibetan language.


Xining airport displays new signage in Tibetan language. Caojiabao Airport in Xining, built in 1991, is the biggest airports in Qinghai Province and is a hub for many Tibetan travelers. Making note of the new signage in Tibetan language, one netizen posted photos of the signs and wrote, "Now there is no need to follow other people, I am able to read and find my own way around." The signs included one for "Passenger Check In" and another for "Security Check".
 
OCTOBER 24, 2014
Tibetans discuss rumors on relaxation of Passport issuance rules for TAR on social media. Tibetans have been sharing widely a post on Chinese social media that said, "Thanks to the collective wise decision made by the leaders of the CPC Central Committee! Thanks to President Xi for a decision made with great vision. Finally we Tibetans can go abroad to treat illness and travel freely. This represents the core value of socialism – fairness, justice, freedom, democracy." However, another Tibetan posted a comment, "On October 20, 2014, I went to the Passport section of the service center for the People of Lhasa City to ask whether the words in WeChat were true. They told me that for Tibetans, either individuals or groups can't be issued passport. Therefore, it is not true that Tibetans can get passport to travel abroad. It is just a day dream."
 
Chinese Film Director Zhang Yang criticized by Tibetan netizens. Recently, while shooting a film in Tibet where the scene required the actors to slaughter a deer, the director decided that he needed to achieve real 'effect' for his film and had the actor actually kill a small Tibetan fawn for real. This news rapidly spread online, arousing great indignation amongst Tibetan and Chinese netizens. Many have been strongly condemning the film director, who is well known through his films like "Shower" and "Getting Home." One Tibetan netizen said, "Don't kill Tibetan animals and wild life for fun." A prominent scholar from Beijing said, "this (behavior) is really absurd, if the movie scene requires killing a person, are you going to kill a real person."
 
Tibetan Lama launches debut film at the 16th Mumbai International Film Festival. The festival organized by the Mumbai Academy of Movie Image was held from October 14th to 21st, and included 185 films from 65 countries. The film "Zhaojian/ATA" is Chakme Rinpoche's first film and the story revolves around a sightless boy who disappears one day. The child's mother covers her eyes, forcing herself into his world of darkness to search for him, and in the process discovers how to listen and see. In the director's statement, Chakme Rinpoche says the film title comes from a Sanskrit word that means "take away the pain" and he wanted to make a film that would tell a story from inside of the body, to discover the spirit and soul. He feels that films are like contemporary Thangkas (Tibetan scroll paintings) which can spread the compassion and wisdom of Buddha in an artistic way. An interview of Chakme Rinpoche at the Mumbai festival can be viewed here and more information on the film is available here.
OCTOBER 17, 2014
Statue of Sonam Topgye (aka Dhargye) Gyesang unveiled at Hero's square in Dritoe (Chinese Zhi Duo) County, Yushul Prefecture. He was Deputy Secretary of Dritoe county government and renowned for his environmental stewardship. He was the leading person behind the "Yak Environment Protection Team" working to protect Tibetan antelope and other wildlife. He was murdered by two Chinese poachers in January, 1994 at the age of 40. The Chinese director Luo Chuan's acclaimed film Kekexili: Mountain Patrol is based on Sonam Gyesang's life.
 
Chemi Wangmo wins Golden Eagle Award for best TV host in China. The 10th China Golden Eagle Awards ceremony was held at the Hunan International Convention & Exhibition Center on October 15 in Changsha. Chemi is a bilingual TV host for Kham TV based in Chengdu, Sichuan Province. The Golden Eagle is China's equivalent of an Emmy and is presented by the China TV Artists Association.

First Tibetan Little League team surprises everyone at the China National Youth Baseball Championship. There were 23 teams from some around China including some elite schools participating in the baseball championship held in Zhonghshang, Guangdong Province. The Tibetan team from Chabcha, Tsolo Prefecture, is the first Tibetan baseball team to be formed and took everyone in the tournament by surprise as they won their first match. Tian Changji, a Korean graduate of Qinghai Normal University, had introduced the game to the Tibetan nomadic children, first in high school in 2006 and later in the elementary school in 2011.
China Eastern Airline opens new direct route from Chengdu to Yushu. On October 15, China Eastern Airline Flight 5223 flew from Chengdu Airport to Yushu Bathang Airport. In 2009, the Xining to Yushu flight was established. Before this, people travelling from Chengdu to Yushu had to fly to Xining, and then drive about 30 hours to reach Yushu.

OCTOBER 3, 2014
Chinese President Xi Jinping has called for absolute opposition to Han chauvinism and narrow nationalism. This statement was part of a speech made at the Central Conference on Ethnic Affairs held in Beijing from September 28 to 29. This meeting has been convened after a gap of nine years and is the fourth to be convened since formation of CCP. Xi Jinping's statement is being discussed and circulated widely in Chinese social media by both Tibetans and Chinese. In general they are hoping that this is an indication that the ethnic policy is undergoing a review. Photo shows Xi Jinping and other leaders greeting the delegates to the conference.
 
The Minzu University of China (China's premier institute of higher learning for nationalities) in Beijing, has for the first time, introduced bilingual (Tibetan and Chinese) education in the departments of Law, Journalism, Engineering, and Computer & Information Science. Fifty seven Tibetan students from all areas of Tibet have been given admission this year under the bilingual education program.

The first "International China's Tibet Tourism and Culture Fair" opened in Lhasa on September 25, 2014. More than 300 domestic and international guests, including Nepalese Vice President Parmanand Jha, attended the opening ceremony. The Fair is jointly sponsored by the Ministry of Culture, the National Tourism Administration and the TAR government. The cultural fair and celebrations will continue till October 6, 2014.
 
SEPTEMBER 26, 2014
Tibetan Netizens criticize misuse of Buddhist symbols by Chinese Magazine. A Chinese magazine, Tibet Tour, that had carried (in its October 2009 issue) photos of women wearing garments adorned with materials resembling sacred Buddhist symbols like stupas, Wheel of Dharma, Mantras, prayer wheels, and portraits of the Buddha and Lamas, has again become a topic of discussion among Tibetan netizens.

Netizens said it was a disrespect to Tibetan religious tradition and that there was no space for Tibetans to talk of these issues. The magazine's cover story is on the 60th anniversary of Barkhor, the historical section in Lhasa. Following are some of the images in the magazine.



China begins catching what could be Tibetan "flies". Reports are appearing about the detention of some junior Tibetan officials by China's Central Commission for Discipline Inspection. These would be the first Tibetan officials to be named and prosecuted following Xi Jinping's new campaign to root out corruption.

On September 23, Xinhua reported that Dhondhen, former head of the Education Department of Pashoe (Chinese: Baxoi) county in Chamdo Prefecture in the Tibet Autonomous Region, has been expelled both from the Communist Party and official positions for "gravely breaching" regulations. Issues relating to criminal acts have been referred to the judicial authority.

On September 25, Xinhua reported that Patsen (Chinese: Ba Ceng) and Tsering Wangdu (Chinese: Ci Ren Wang Dui) have been expelled from the Party and dismissed from their positions. Their cases have been transferred to the judicial authorities. Patsen was the Party Secretary of Taksar (Da Sa) Township, Nagchu Prefecture, TAR; Tsering Wangdu was the Mayor and Deputy Party Secretary of Taksar Township, Nagchu Prefecture, TAR. Both men were accused of serious breach of disciplines.
Tibet University enrolls doctorate students, at last. Tibet University in Lhasa welcomed the first batch of 12 doctoral students recently, thus filling the gap of PhD training programs in the history of higher education in Tibet Autonomous Region. In 2013, the Academic Degrees Committee of the State Council approved PhD courses in the Department of Ethnology, Department of Chinese language and literature, and Department of Ecology at Tibet University.

The photo shows the inauguration ceremony of the program that took place earlier this week.

Late Panchen Lama's daughter talks of police raid 'because of being Tibetan'. Rigzin Wangmo, the daughter of the Tenth Panchen Lama, has gone online about an incident in which Chinese police raided her hotel room, saying it was solely because her ID identified her nationality as a Tibetan.

In a posting on her Weibo in July, she said: "Staying in hotel, late evening two policemen knocked on my door and asked all kinds of questions as if I were a criminal. (They do that ) because I am a Tibetan , ( My Tibetan identity ) was revealed when I had to show my ID at check- in . Are the 56 minority nationalities not greatly unified? Is there need to do like this?"
SEPTEMBER 8, 2014
The TAR Tourism Bureau promotes "Wedding in the Holy Land": On September 2, 15 Chinese couples got married in the traditional Tibetan way in Lhasa, Tibet at a ceremony organized by the TAR Tourism Bureau. The Chinese couples were part of a 12 day tour from August 31 thru September 11, that includes a Tibetan style wedding in Lhasa, and visits to the Potala Palace, the Jokhang, Lake Yardrok Yutso, Tashi Lhunpo Monastery, Town of Gyangtse, Gang Rinpoche (Mount Kailash), Guge Kingdom and Lake Mapham Yutso.

The TAR Tourism Bureau promotes "Wedding in the Holy Land": On September 2, 15 Chinese couples got married in the traditional Tibetan way in Lhasa, Tibet at a ceremony organized by the TAR Tourism Bureau. The Chinese couples were part of a 12 day tour from August 31 thru September 11, that includes a Tibetan style wedding in Lhasa, and visits to the Potala Palace, the Jokhang, Lake Yardrok Yutso, Tashi Lhunpo Monastery, Town of Gyangtse, Gang Rinpoche (Mount Kailash), Guge Kingdom and Lake Mapham Yutso.


AUGUST 22, 2014
Tibetans successfully protest lack of Tibetan language on train tickets for new Lhasa – Shigatse Railway. The new Lhasa–Shigatse rail line which connects Tibet's capital Lhasa to Shigatse became operational this month and the first passengers on the train discovered that the train tickets had only Chinese language. This immediately stirred complaints by Tibetans on social media including Weibo, about the negligence of Tibetan language by the authorities. A few days later, it is noticed that Tibetan language was added to the railway tickets prompting victory celebration posts on Weibo.

Tibetans concerned by Chinese tourists trampling on Tibetan prayer flags on top of a holy mountain in Tibet. Photographs of Chinese tourists sitting and walking on Tibetan prayer flags on top of a holy mountain in Tibet were recently posted by an anonymous Tibetan on Weibo with the comment, "The object under your feet is the object of my faith that I place above my head. The thing you have ignored is my lifelong dream. Thank you for coming, but you are not allowed to trample my dignity." Another Tibetan posted a comment, "It is alright if you don't have a faith to believe, but you should respect faith of other people. It is alright that you don't love other people, but it is not alright that you don't have any sense of humanity. We feel sorrow for you. Please do some homework to understand a bit about religious beliefs and cultural traditions of Tibet before you come here as tourists. And show some respect for religious and cultural faiths here."
AUGUST 1, 2014
The Eighth Annual Khampa Cultural Festival was held in Kyegu, the capital of Yushu Prefecture from July 25 thru July 28. Thousands of participants arrived from Yushu Prefecture, Chamdo Prefecture, Kardze Prefecture and Dechen Prefecture. The festival progressed under very tight police security. Chinese media reported that the closing dance included more than 13,000 dancers from the four prefectures, and claimed a world record for dance gathering.
International Yartsa Gunbu Conference and Exhibition held in Yushu. The Qinghai International Yartsa Gunbu (Caterpillar Fungus) & Tibetan medicine conference and exhibition was held from July 30 – August 2, in Yushu, Qinghai Province. More than 500 companies and over 3000 individuals participants gathered from 20 regions and provinces within China, as well as internationally from four countries including Nepal and Singapore. The media reports said that Qinghai province has reserves of more than 150 tons of Yartsa Gunbu, and the annual collection amounts to 60 tons with an annual turnover of over 20 billion yuan. The report also said 65 percent of local people's income depends on Yartsa Gunbu trade.

Tibetan Plateau flooded with Chinese tourists. With the arrival of the hot summer season, Tibet has become one of the favorite destination points for Chinese tourists seeking refuge from the summer heat. Tibetan monasteries, grasslands, towns and villages are crowded with traffic and people. Tourist business is thriving but the Bureau of Transportation and Traffic is receiving lots of complaints.
JULY 24, 2014
China's high-tech industrial extends new base on the Tibetan Plateau. Chinese state media reports that Zhongguancun, known as China's Silicon Valley in Beijing, has extended into a new extension base in Tsongkha Khar (Chinese: Ping-an), under Tsoshar (Chinese: Haidong) Prefecture, near Xining, in Qinghai. This is the first location outside of their Beijing Headquarters and so far, 37 high-tech enterprises have moved into this location in the Tibetan region of Tsoshar. Reports say that the Haidong Technology Park or Qinghai Zhongguancun will focus on development of electronic information (software, integrated circuits, network), biomedicine, cultural ideas, new energy and other high-tech projects.
 
Sales of sheep manure making considerable profit in Qinghai. The Agriculture Technology Company based in Qinghai is using new technology to make sheep manure into nutritious organic fertilizer for sale to Taiwan, Nepal and other countries. More than 15 organic fertilizer manufacturers are involved in this production with annual output of 100,000 tonnes of sheep manure, amounting to excess of 150 million Yuan.


New College Enrollment for Tibetan students in the TAR. The Tibet Institute for Education of Examinations says that 13662 students from TAR will be enrolled in College in 2014. Amongst these, 7541 in Bachelors Degree, 539 in College Prep, and 5582 in Associated Degree. Of these 12228 will enroll in regular college and 300 in military academy. In general, the minimum scores requirement for admission for minorities is lower than for Han except in the case of military academy where it is the same. Despite this, very rarely does a minority student gain admission into more prestigious colleges and universities and most students end up in the minorities colleges.

JULY 14, 2014
There are still many victims of the devastating earthquake of 2010 who remain without homes in Kyegu township, Yushu Prefecture. On July 4, a photo of one such "homeless" was being shared by Tibetan and Chinese social media. It appeared that the family (mother and three children) were severely beaten by staffers of City Management of Kyegu Town. One post said, "please, relevant legal system and departments, give justice" and another said, "please pay attention to these people if you can."
Qinghai Provincial Government has started reviewing decisions taken on provincial level projects. The report in Qinghai News Networks, says that so far 364 projects have been affected – some have been canceled, some have been placed on the market for new quotes and others are being re-evaluated. This indicates a fear of the corruption crackdown reaching the provincial level.
 
Photo of Work Certificate issued by the TAR Government is indicative of the status of Tibetan language today. The certificate reads, "The People's Government of Tibet Autonomous Region, The Department of Human Resource and Social Security, Work Certificate, Date of Issue, Year and Month." The spelling of the Chinese phrases are perfect, but there are mistakes in the Tibetan spelling in every line – the words "Tibet," "Autonomous," "Region," "Social," "Certificate," and "Month" are all incorrect spelling.

Many believe that the headline, "Flies-type Corruption cannot be Ignored" that appeared on the Central Commission for Discipline Inspection's official website on July 10 is indicative of Xi Jinping's corruption crackdown campaign entering a new phase. (The Commission, head by Wang Qishan, is the Party's top anti-corruption agency). Xi Jinping famously vowed that when dealing with corruption, it is as important to tackle the "Tigers" as it is to go after the "Flies." There has been much crackdown on "Tigers" and now sources say the Central Inspection Team is beginning investigation of "Flies" or grassroots corruption including among rural cadres and academic institutions which may affect Tibetans as well Chinese in Tibetan areas. This news was immediately picked up and circulated widely in both regular Chinese media as well as social media like Weibo, by both Tibetans and Chinese.
JULY 2, 2014
The First Seminar of Tibetan music experts was held in Xining on June 22, 2014. Many Tibetan songwriters, music producers, film and television industry representatives, experts and professors from different parts of Tibet participated in the meeting to discuss the over-all situation of Tibetan music and plan for the next stage of development of Tibetan music.

Acclaimed Tibetan Director Pema Tseden's latest film, "Sacred Arrow", (Tibetan Title: gYang mDa) won the best cinematography award at the 17th Shanghai International Film Festival held from June 14 to 22 this year. "A traditional archery competition forms the foundation of this painfully inspirational and optimistic drama set in Tibet" says the film description. Photo: Pema Tsedan leads his crew to attend the red carpet ceremony at the Shanghai International Film Festival.

The popular Hong Kong based Phoenix TV has made an in depth program featuring a Tibetan monk, Jigme Gyaltsen, who established the first private school in Qinghai. The program titled "Dream Land under the Blue Sky" features Jigme Gyaltsen Nationalities vocational school in Golok, Qinghai, Machen Rajun Girl's school, and the Snowland Treasure company which produces European-style cheese made from milk from local Dri (female Yak).
 
JUNE 24, 2014
TAR authorities have launched direct online sale of tickets for tourists interested in visiting the Potala Palace beginning May 1, 2014. The website potalatour(dot)com can be accessed by tourists from around the world for purchase of tickets with proper ID. The price of ticket varies per season from 200 Yuan during high season (May 1 thru October 1) and 100 Yuan for the rest of the year. The number of visitors is limited to 4000 per day in order to "preserve and protect cultural heritage," says the website. In the first quarter of the year, the website indicates that TAR received 36.8 million tourists that includes both domestic and international travelers and a total income of 3.76 billion Yuan, which is an increase of 22.5% over the same period last year.
 
Real Estate prices have risen sharply in Lhasa. It is generally believed that the Lhasa real estate boom started about eight or nine years ago but entered a formal "Development Model" at the end of 2012. Since then, during the past 2 years, prices have risen from 3000 Yuan per sq meter to 6000 Yuan per sq meter (some houses even reached 12,000 Yuan per sq meter). In a survey conducted by Chinatibetnews(dot)com, nearly 90% of the people interviewed believed the current house prices in Lhasa to be relatively high.
A new Panchen Institute has been formally established in Qinghai Normal University, Xining. The purpose of the institute, according to China news website, is to promote the Chinese-selected Panchen Lama's ideas about patriotism, and to organize full-time and part-time researchers to carry out academic studies. The previous Panchen Lama was honorary President of the Qinghai Nationalities Teachers College in Chabcha which was later merged with Qinghai Normal University in 2000. The Qinghai Normal University today has a very strong Tibetan studies department where every subject including Math and Physics is taught in Tibetan. In 2013, at the request of the leadership of the University, the Chinese-selected Panchen made a trip to visit the school in Xining, where he wrote a calligraphic headboard in Tibetan and Chinese for the front of the Institute. This is the first Academic Institute within a University in China that bears a Tibetan name – except for a handful of exceptions like Sun Yatsen and Confucius, most academic institutes in China are not given names referencing individuals.
 
This being the month of Saka Dawa in the Tibetan Calendar, there is an increased number of postings on Chinese social media commenting on Tibetans' faith. Saka Dawa is the month where the birth, enlightenment and death of the Buddha is celebrated, so it is a time when Tibetans go on pilgrimage to holy sites, and dedicate time for prayer and spiritual actions. One Chinese posted an online image of a family prostrating on route to Lhasa, and said, "If you do not prostrate on the ground as Tibetan do, you will never have the perspective to see the world as they do. Please don't be judgmental on so called faiths based on your own perspectives."

JUNE 13, 2014
In Machen County, Golok Prefecture in northeastern Tibet, the discharge of poisonous waste from Qinghai Wei Si Te (West) Copper Mining Company, has been polluting the local environment. Despite strong opposition from local Tibetan people, since 2004, Qinghai Wei Si Te (West) Copper Co., Ltd. has been mining copper, zinc and cobalt ore at a holy mountain in Dongsingu Township, Machen County. Since past ten years, the degree of metal pollution has become very serious and recent days have seen an increased number of Weibo postings complaining about the poisonous sewage discharge going directly into the Machu (Yellow River).
The People's daily reported on May 21 that the Glaciers on the Tibetan Plateau has reduced by 15% in the last 30 years. The Chinese Academy of Science, through long-term remote sensing and ground observation of glaciers in Tibetan Plateau and neighboring regions says that glaciers have reduced from 53,000 square kilometers to 45,000 square kilometers and this will impact the rivers in China, most of whom come from Tibetan Plateau.
The Gaokao (National Higher Education Entrance Examination) is held annually at the end of every school year. Generally, third year high school students sit for this exam although anyone may register for it. Gaokao was held this year from June 7 to June 9 and results will be announced on June 26. According to media, the number of students taking the test in the TAR was 19,625, Qinghai: 39,700 and Sichuan 571,700. (In the TAR, 16,961 students took the entrance examination for regular colleges, and 2664 for vocational college level various types of schools and of the 16961 examinees for regular colleges, 15124 were "ethnic minorities ," and 1837 "Han Chinese.") The subject of tests varies by field of study but the Gaokao can be taken in Chinese or Bilingual (Tibetan & Chinese) form. The students taking the test in Chinese have the opportunity to apply to any University in China. Students taking the bilingual Gaokao can apply to Minzu University of China (Central Minority University) in Beijing or other Minority Universities in the region eg, Lanzhou, Xining, Chengdu etc.
 
According to local people, Lhasa is under severe drought this year. There has barely been any rain since beginning of 2014 and abnormal high temperature continues, especially in the last few weeks. Trees, flowers, plants and nearby farmer's crops have died and the earth has cracked in some areas. Many local people say they have never experienced such phenomena in their lifetime, and Pilgrims are heard saying they cannot do their prostrations, "because the ground is too hot to touch."

MAY 23, 2014
The cover page of the

Tibetan edition

of the People's Daily May 21, 2014 and People's Daily May 22, 2014, is telling of what kind of news makes the headlines of People's Daily, especially the Tibetan version. Both front pages are focused on Xi Jinping. Out of the six news items on the May 21 cover, five are about Xi Jinping's meetings with President of Kazakhstan, Mongolia, Tajikistan, Afghanistan and the UN Secretary General. Our of four news items on the May 22 cover, three are about Xi Jinping – one item on Xi meeting President Putin of Russia, another on Xi and Putin at the Joint China-Russia Naval Exercise, and the third on Xi meeting the President of Uzbekistan.
Tibetan farmers and herders are observing that the time for growing vegetation has changed remarkably during the last three decades. According to to some, "30 years ago, grass was turning green in end of May and early June but now, it occurs in early May. The season for collecting Yartsa Ganbu (Caterpillar Fungus) used to start in early June but in recent years, it starts in early May." Research scientists have confirmed that the Tibetan Plateau is being greatly affected by global warming.
A news piece titled "New Life in the Grassland: Nearly 70% of Herdsmen End Nomadic Life in Qinghai Tibetan Area" appeared on the China Ethnic & Religious websites and other government owned websites. The article reads, "From 2009 – 2013, the Qinghai Government has invested nearly 60 Billion Yuan to solve housing problems in Tibetan areas in Qinghai. This has benefitted 113,000 households and 850,000 people in Qinghai." More details available on the China Ethnic & Religious website »
 
MAY 16, 2014
Khenpo Sodargye of Larung Gar Serthar Buddhist Institute has been featured on the cover of the newest issue of Chinese magazine Ren Wu Zhou Kan (People Weekly), published on May 12. This is probably the first time a Buddhist monk or a Tibetan is featured on the magazine cover. The issue has two feature articles on Khenpo Sodargye, one on his life titled Khenpo Sodargye, The Master Out from The Mountains which speaks to how a young shepherd becomes a great Tibetan Buddhist teacher of millions of students, with over 1.5 million followers on Weibo. The second article is titled, "A Dialogue with Khenpo Sodarjee" and Khenpo answers various questions on Buddhist practice, modern life and Buddhist practice and social life and Buddhism.
According to Lhasa Daily, the Lhasa Post Office will issue a new 4-set stamp collection with images of Tibetan "Thangka" on May 18, "in order to promote Tibetan culture and meet the needs of the philatelists." This is probably the first instance of Tibetan culture symbol on a Chinese stamp collection.
In a rare instance, two famous Tibetan singers, one living in exile, and one living in Beijing, held a joint concert in China. The video of Ani Choying Dolma and Han Hong chanting Buddhist songs from the same stage can be viewed here »

Han Hong, is one of the most famous female singers in China, and has maintained her diva status since 2003. She is an ethnic Tibetan living in Beijing. She's a songwriter specialized in a variety of Chinese folk music. Her signature works include Tibetan Plateau and Heavenly Road.

Ani Choying Dolma, born in exile in Nepal, is a Tibetan Buddhist nun and musician from the Ni Gompa in Nepal. She is known in Nepal and throughout the world for bringing many Tibetan Buddhist chants and songs to mainstream audiences. She was recently appointed as Unicef Goodwill Ambassador to Nepal.
The increasing number of Tibetan pilgrims gathering for celebration of the Buddha's birthday, has brought in a large influx of beggars from nearby Chinese regions. Tibetan Weibo users inside Tibet are circulating photos showing the many Chinese and other ethnic beggars lining Labrang Monastery's circumambulation road.
MAY 9, 2014
In some area in Amdo, Tibet's "golden worm" or Yartsa Gunbu's price has dropped more than half in this year. In previous years one Yartsa Gunbu could easily sell for more than 30 Yuan, but this year, the Yartsa Gunbu's price dropped to 10 Yuan each in the same market. Many believe that the main reason for decrease in demand for Yartsa Gunbu is related to the Xi Jinping's crackdown campaign on corruption.
The Agricultural Bank of China is implementing Tibetan language for deposits and withdrawals in the bank. Tibetan Weibo users in China are circulating this news and urging more people to support it.
Bicycling in Tibet has become a fashionable "adventure" for Chinese in recent years. There are many Chinese bicyclists on the highways from Dartsedo to Lhasa, as well as from Xining to Lhasa this time of the year as it has been for past several years. Most of these Chinese don't care about respecting local tibetan culture and religious traditions and many Tibetans across Tibet have been protesting the rude behavior of bicyclists via internet and social media especially those of the nude Chinese bicyclists. In some area in Chamdo Prefecture, local Tibetans placed signs saying "Please respect the customs of ethnic minorities" beside the road and highways.