Tibet Update – January 31, 2020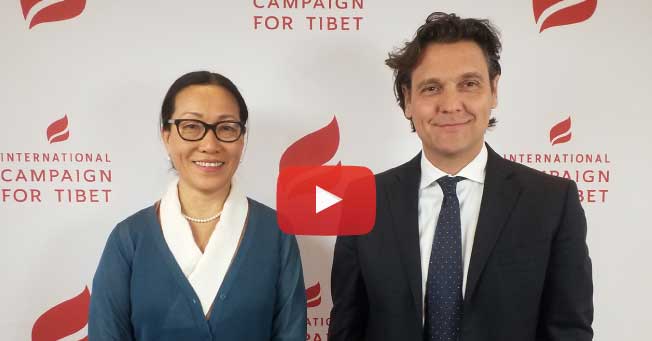 House of Representatives passes Tibetan Policy and Support Act!
—
Earlier this week the House voted overwhelmingly to approve the bill, which will dramatically upgrade US political and humanitarian support for Tibetans, including the sanctioning of Chinese officials for interfering in the Dalai Lama's succession. The focus will now move to the Senate.
The success of the bill has been aided by Tibetan Americans and Tibet supporters, including members of the International Campaign for Tibet, who've sent more than 12,000 messages so far to their members of Congress asking them to support the bill.
---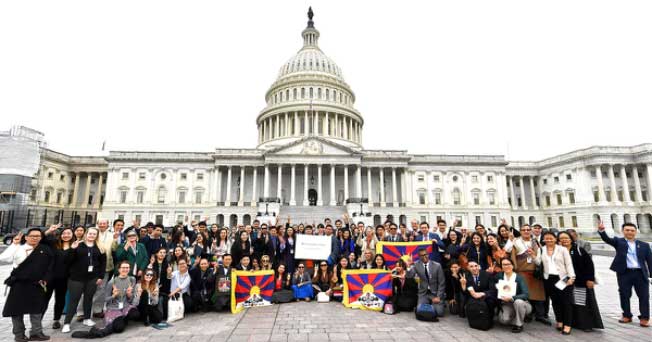 Tibet Lobby Day will be a joint US-EU effort this spring
—
ICT will bring together its members, Tibetans and Tibet groups to lobby for Tibet on both sides of the Atlantic this spring. Tibet Lobby Day 2020 will take place in Brussels, headquarters of the European Union, March 16-19 and Washington, DC, March 23-24. This joint effort will emphasize Tibet's crucial role in global affairs by bringing Tibet supporters face-to-face with EU and US officials.
Want to join the action? Sign-up to attend Tibet Lobby Day in Washington, DC on March 23-24!
---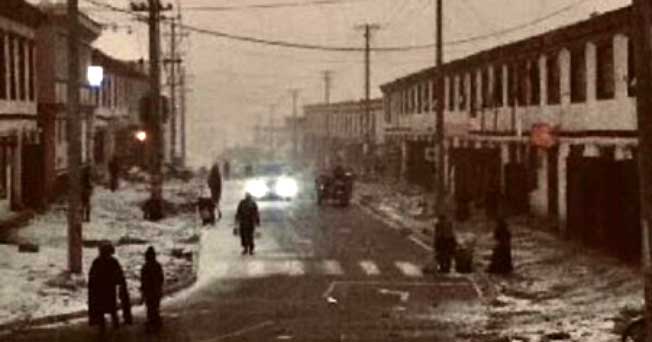 More than 30 Tibetans imprisoned after protests in Sershul
—
More than 30 Tibetan monks and laypeople were imprisoned for two weeks in a harsh crackdown in Sershul in eastern Tibet following the arrest of seven Tibetans there for protests in November. Conditions in detention were harsh, and the Tibetans were given only tsampa (roasted barley flour) to eat.
According to ICT's source, they had fallen under suspicion of the police for such reasons as keeping images of the Dalai Lama, having contacts with Tibetans outside Tibet, or demonstrating an uncooperative attitude toward officials.
---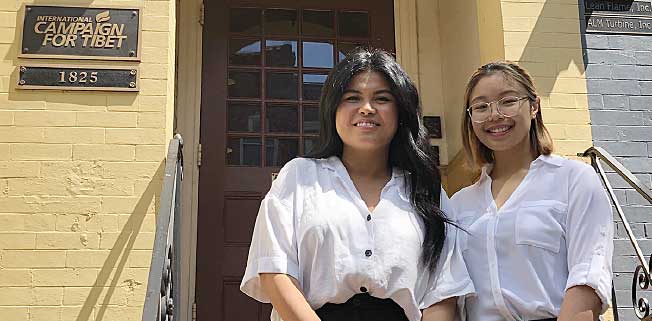 Deadline Approaching to Apply for ICT's 2020 Lodi Gyari Fellowships
—
Applications for the 2020 Lodi Gyari Fellowships under ICT's Washington Internship Program for Tibetan Americans (WIPTA) are due by Sunday, February 2. The fellowship, available to Tibetan undergraduate and graduate students, is a full-expense-covered summer program that places qualified candidates in internship programs within US Congressional offices in Washington, DC.
WIPTA is part of ICT's overall Lodi Gyari Tibetan Empowerment Program and is dedicated to promoting and empowering the burgeoning Tibetan American community by providing meaningful opportunities to take part in and gain exposure to all levels of the US political process. It aims to develop leadership and professional skills, encourage political and civic engagement, and foster a strong interest in public service careers.
---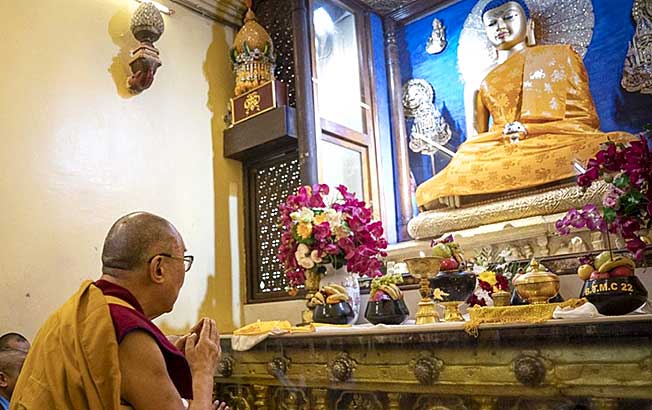 The Dalai Lama expresses his sadness over the destruction in Australia
—
Writing to the Australian Prime Minister, the Dalai Lama recently relayed his condolences over the loss of life caused by a series of enormous brushfires in Australia:
"It is simply heart-wrenching to see reports of these ferocious infernos, while the personal bravery of so many volunteers who have come together as firefighters is an inspiration."
To see the rest of his message, click here.
---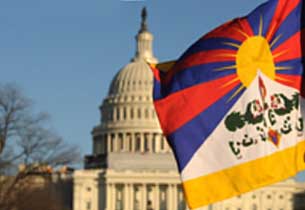 Congress confirms vital Tibet funding in 2020 spending bills
—
Steady support for Tibet in Congress has resulted in the provision of approximately $19 million for vital Tibet programs. "The United States Congress has once again provided strong support to the people of Tibet," said Matteo Mecacci, president of the International Campaign for Tibet. "This investment yields big dividends for Tibetans and their efforts to preserve their culture and identity in the face of China's oppression."

Chinese authorities order Tibetan students not to take part in religious activities
—
As schools in Tibet began their winter vacations this month, parents received orders saying their students cannot be involved in any religious activities during the break.
In one such directive sent by a school in Lhasa, parents are told that by the order of the Education Department, their students cannot participate in any religious activities during winter vacation. It says parents will be responsible for any consequences that result.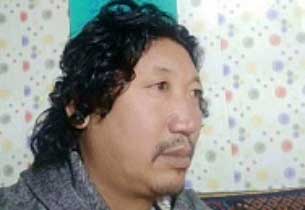 Tibetan anti-corruption campaigner to appeal 7-year prison sentence
—
Tibetan nomad and community leader Anya Sengdra, who fought corruption and stood up for poor local people, will appeal the seven-year prison sentence he was given, according to his lawyer. ICT calls for his immediate release, as he has been detained solely for peacefully campaigning against corruption and expressing criticism with regard to government policies.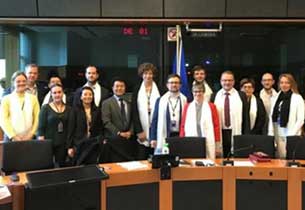 First meeting for European Parliament's Tibet Interest Group since elections
—
The first meeting of the European Parliament's Tibet Interest Group since a new Parliament was elected took place earlier this week in Brussels. The meeting brought together about 15 Members of the European Parliament or their assistants, as well as the International Campaign for Tibet's Brussels team and Tashi Phuntsok, head of the Office of Tibet in Brussels.
SUPPORT TIBET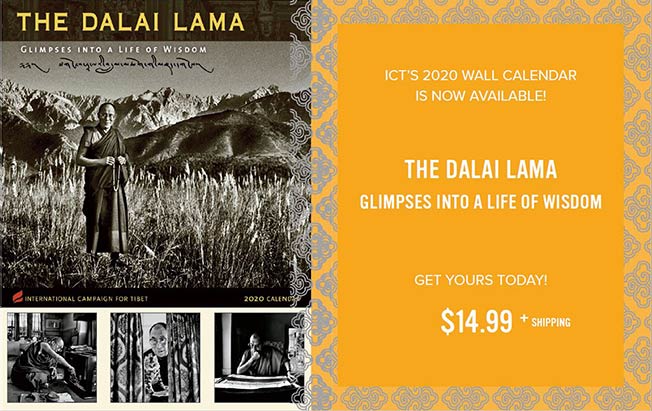 ICT's 2020 Wall Calendar: Fewer than 200 Left!
—
The latest edition of ICT's annual wall calendar, The Dalai Lama: Glimpses into a Life of Wisdom, features 12 photographs of His Holiness the Dalai Lama by the renowned Indian photographer Raghu Rai, who has closely followed His Holiness' life. Today His Holiness, who has retired from Tibetan political leadership, devotes himself to promoting human values and religious harmony everywhere while continuing to draw attention to the rich Tibetan Buddhist cultural heritage, which he feels has much to contribute to the development of world civilization. This calendar is a tribute to the Dalai Lama by the International Campaign for Tibet.
We have fewer than 200 copies left, so order yours today!
---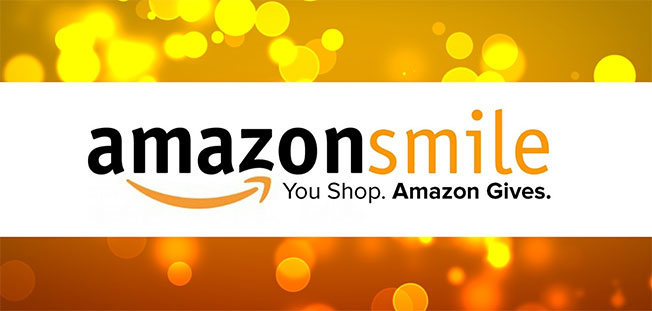 Support ICT While You Shop with AmazonSmile
—
Through the AmazonSmile Program, Amazon will make a donation for the value of .5 percent of your qualifying Amazon purchases to ICT! All you have to do is designate ICT as your charity of choice and be sure to use smile.amazon.com every time you shop with Amazon.
These small donations add up to significant funds for ICT and there is no cost to participate!